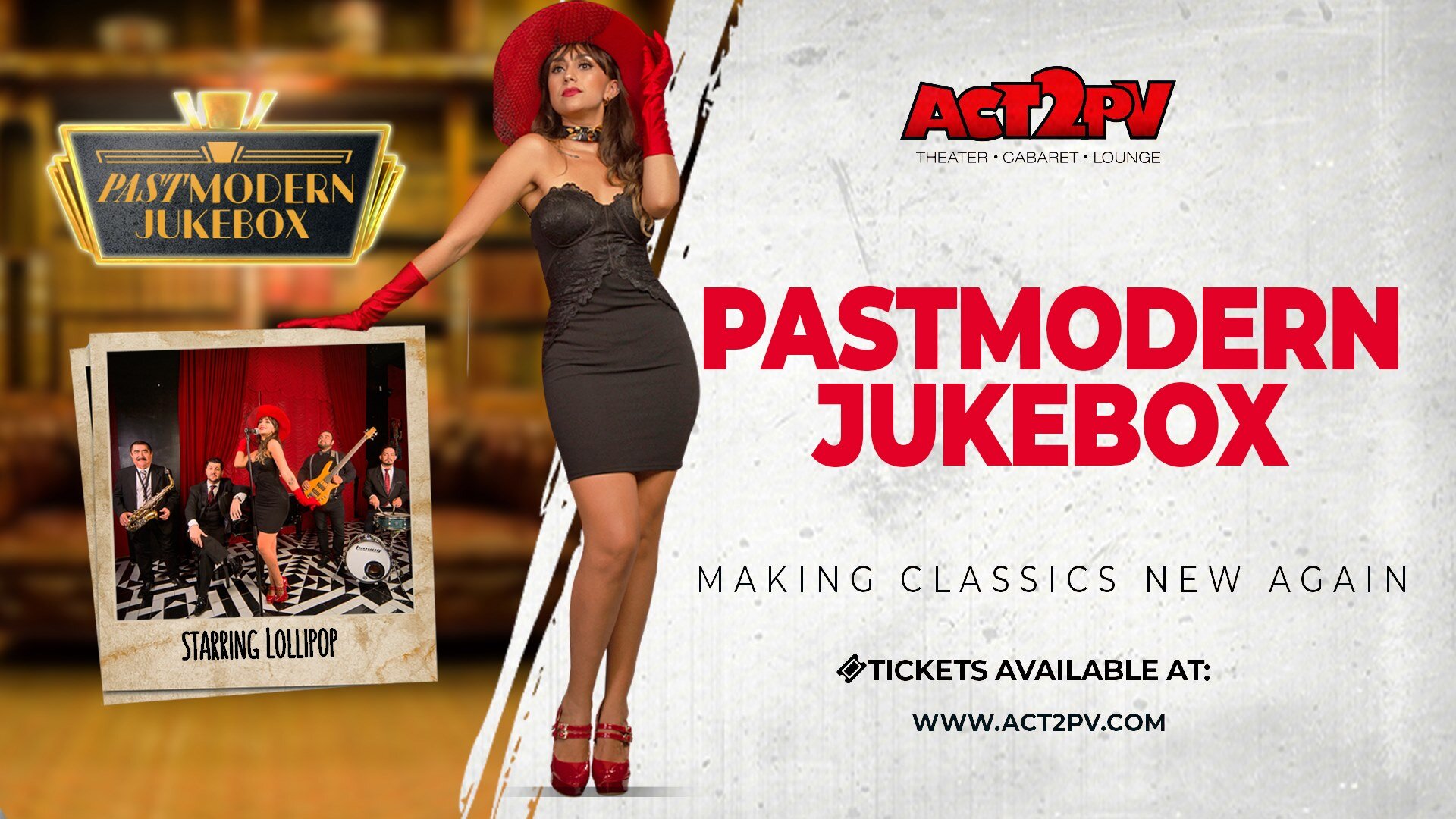 "PAST-MODERN JUKEBOX!"
Making Classics New Again, Lollipop
Opening Night – Tuesday, November 5 – Party 6:00 pm / Show 7:00 pm
Tuesdays – 7:00 pm
Prepare to be wowed when the PMJ band, Lollipop, swings into Puerto Vallarta with their incredible, new show, "PAST-MODERN JUKEBOX!" This talented, 5-member band, puts their unique spin on beloved classics from the 70's and 80's, with hits from Queen, Journey, Eric Clapton, KISS, Chicago, Police, and more, and converts them into the vintage big band (Tommy Dorsey, Glenn Miller, Count Basie, etc.) sounds of the past. From jazz to funk, and ragtime to swing, this talented group of musicians represents the style and craftsmanship that typified the music of past generations.
POST MODERN JUKEBOX (PMJ) is a new musical phenomenon that has swept the world in the past decade. The band, Lollipop, was featured in Act2PV's Summer Concert Series recently, and when producer, Danny Mininni, saw their show, he fell in love with their fresh new style, and hired them on the spot! He loved the "everything NEW is OLD again" concept and knows you will, too! Lollipop has appeared on television and radio, and recently guest-starred in Diana Villamonte's Motown show. Stop whatever you are doing right now and go and see them! You'll be glad you did!