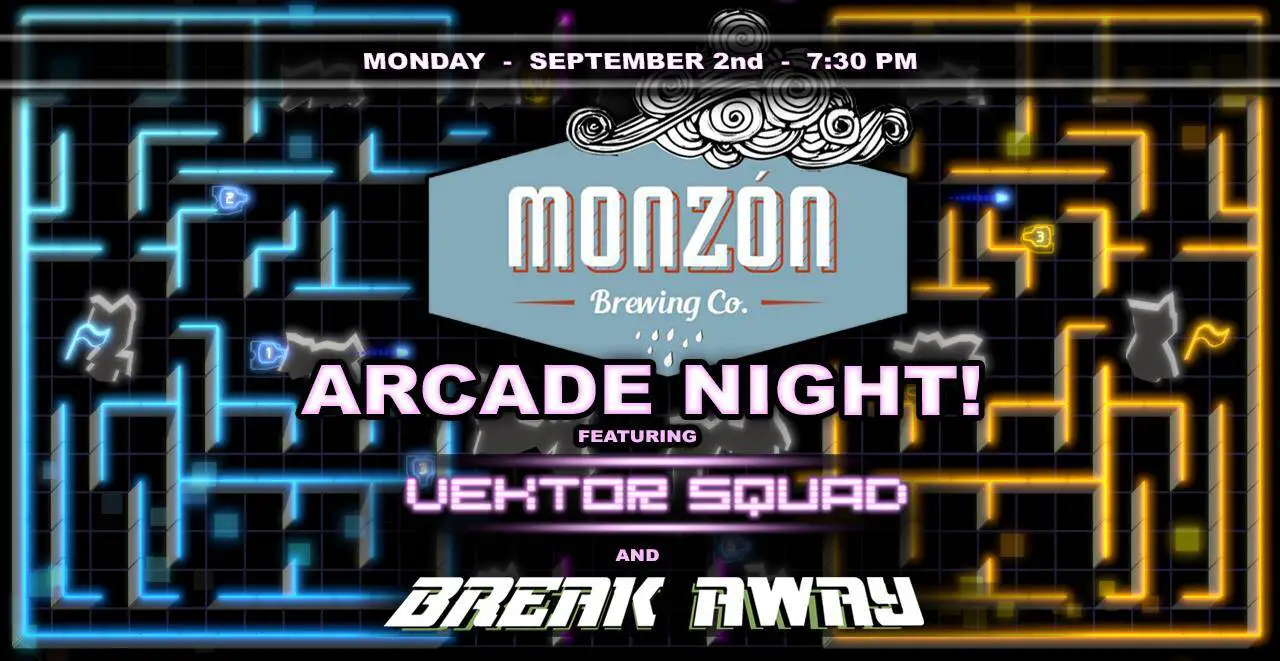 10 Player Arcade Night at Monzon Brewery

IT'S ARCADE TIME!!! 10 PLAYER PARTY GAME MADNESS TIME, to be specific.
It's also the last Monday before football starts, so, get to Monzon Brewery's upstairs TV palace and get your geekery on while you can!
5 vs 5 tank battle game "Vektor Squad" is on hand, as well as the pool table racing game "BreakAway". Both games created for these gatherings my local game dev, Lee Perry.
At the end of the night we'll probably wheel out another game or two that plays well with a giant mob of people.
SO, if you like old school arcade type games, next Monday, come on down to Monzon and have a couple cold craft brews while blowing people up and shouting at the screen like Adrenalin monkeys. It's good stuff.
Games are free, and we'll start it up at 7:30 sharp! 🙂