Puerto Vallarta, or PV, is an inviting resort town in Mexico with a cosmopolitan crowd. If you were wondering what is Puerto Vallarta famous for, the list is long. Tourists gravitate to this littoral city for its swish resorts, pristine beaches, effervescent night scene, and margaritas.
There are plenty of things to do in Puerto Vallarta. Here's the top 20 of them.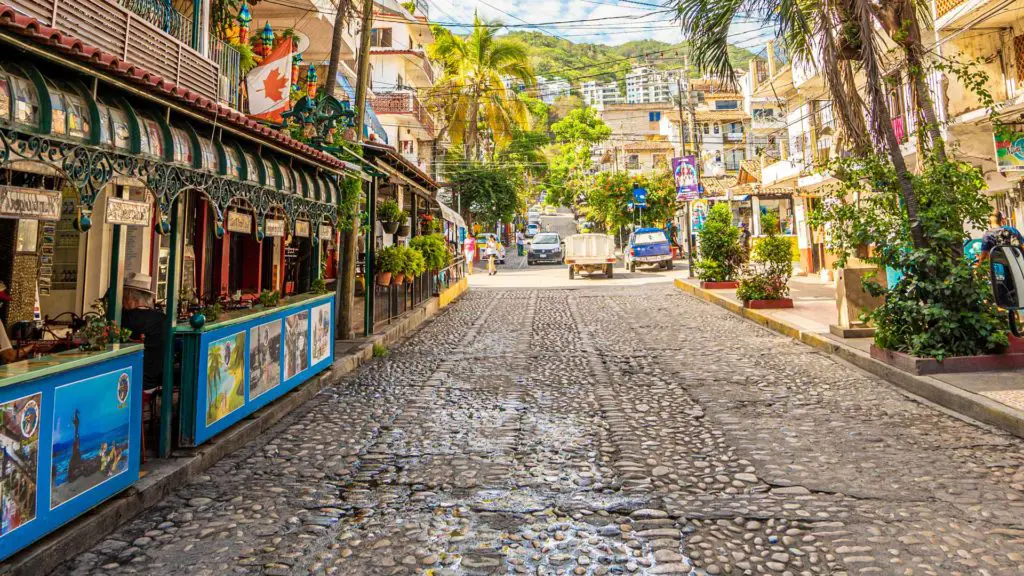 1. Discover the City on Foot
Puerto Vallarta is a wayfarer's paradise. Walking around the beautiful town is the best way to explore it. Drink in the views, feel the vibe and admire the most trivial detail that otherwise you'd have missed. Since most areas are easily accessible on foot, there won't be any problem turning into a pedestrian city-trotter.
It's a great exercise, especially for those who like to go native and people-watch. Drop the idea if you're traveling to Puerta Vallarta during summer.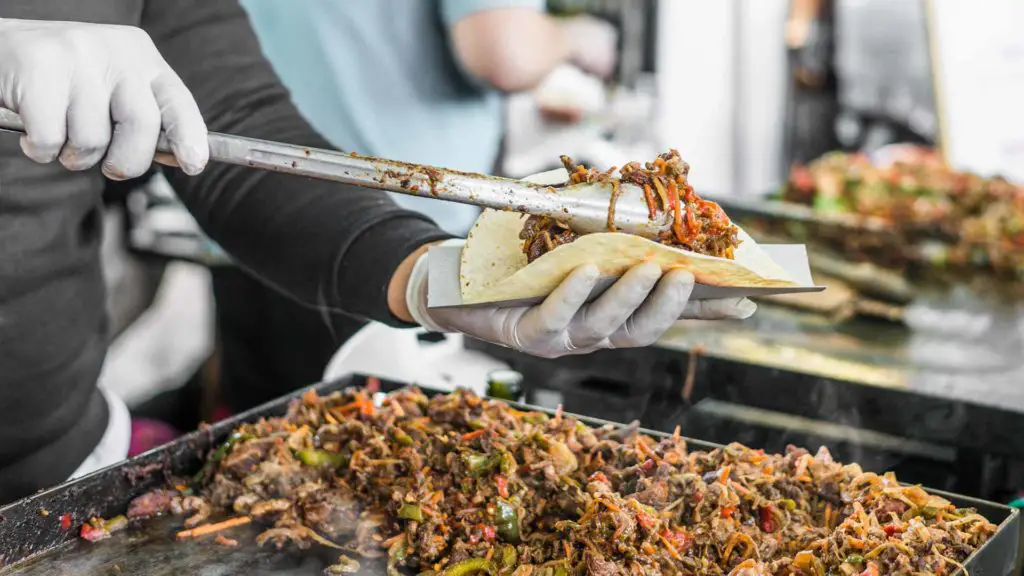 2. Sample the Food Scene
Foodie or not, taking a gastronomical tour is among the top Puerto Vallarta activities that shouldn't be missed. From street-side tacos to Mexican enchiladas in a beach-side restaurant, there's a variety of flavors to sample in the city. In fact, the activity is so famous that you will find several food tours.  We've partnered with the best food tour operator in PV to bring you 9 of the best Puerto Vallarta food tours.
If you are going on a self-guided tour, remember to taste coconut shrimps, Ceviche, Birria, Mole, and the Mexican Truffle.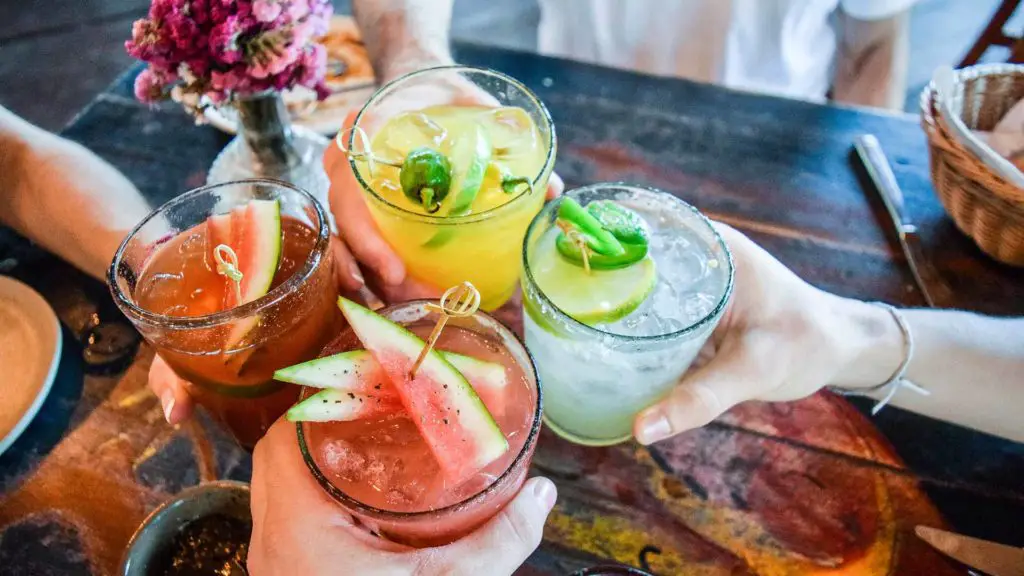 3. Drink Delicious Margaritas
Puerto Vallarta margaritas have their own fanbase among tourists and locals alike. From innovative cocktails to the original mezcal tequila, you'll find extensive selections at the bars.  There's even a guided Mex-ology tour that will introduce you to the best indigenous spirits and regional cocktails in Vallarta.
What else! These tempting drinks are presented creatively and are complemented with a side menu of tacos, cheesy burgers, nachos, pizzas, and more.
You can extend your drink tour to craft beers and vintage wines too – Puerto Vallarta serves it all.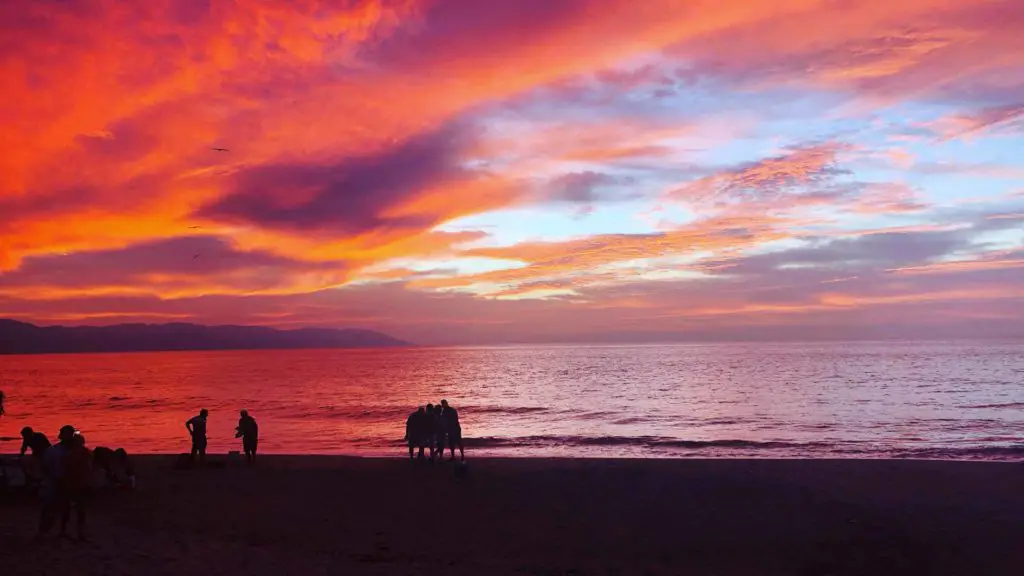 4. Enjoy Sunset on the Beach
Where there's ocean and beaches, there are painting-worthy sunsets. Watch the romantic Puerto Vallarta sunset on the beach, possibly with a Pina Colada in hand. Several restaurants and beach bars offer unfettered panoramas of the sun when it goes down behind the horizon, leaving a fauve-ish sky in its wake.
Make sure to keep your camera ready, because you are going to it every few minutes as the sky changes color and the reflection carpets the ocean.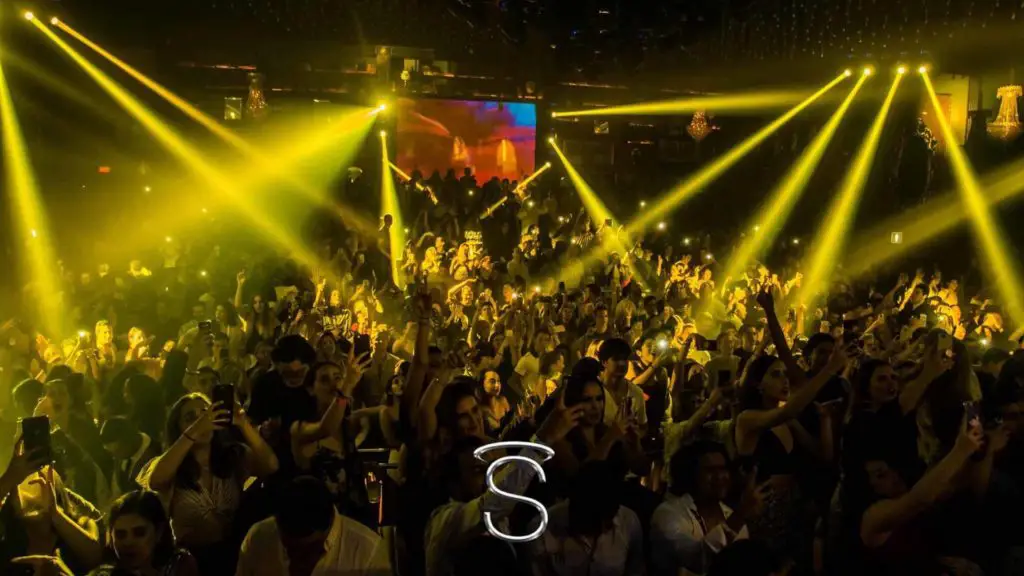 5. Experience the Puerto Vallarta Nightlife
The nightlife in this Mexican city is legendary. There are boisterous DJ clubs known for their raucous crowd. At the same time, there are romantic bars where bands perform soothing songs live. Whichever kind of night owl you might be, Puerto Vallarta will present an ideal go-to place for you.
You can dance off the night at dance clubs like La Santa, drink through the night at El Soñador or visit a gay bar like Mr. Flamingo. There are abounding things to do in Puerto Vallarta night.

6. Watch Rhythms of the Night
Perhaps, watching Rhythms of the Night is one of the most unique Puerto Vallarta adventures. The place is a cornucopia full of theatrical, dinner, and cultural experiences. Catch a live performance and lose yourself to this artistic world. The open-air stage setting creates an immersive atmosphere.
Imagine yourself seated under the stars, watching a harlequin stage with artists telling musically depicting stories from ancient Mexican folklore and legends of the Hispanic civilization.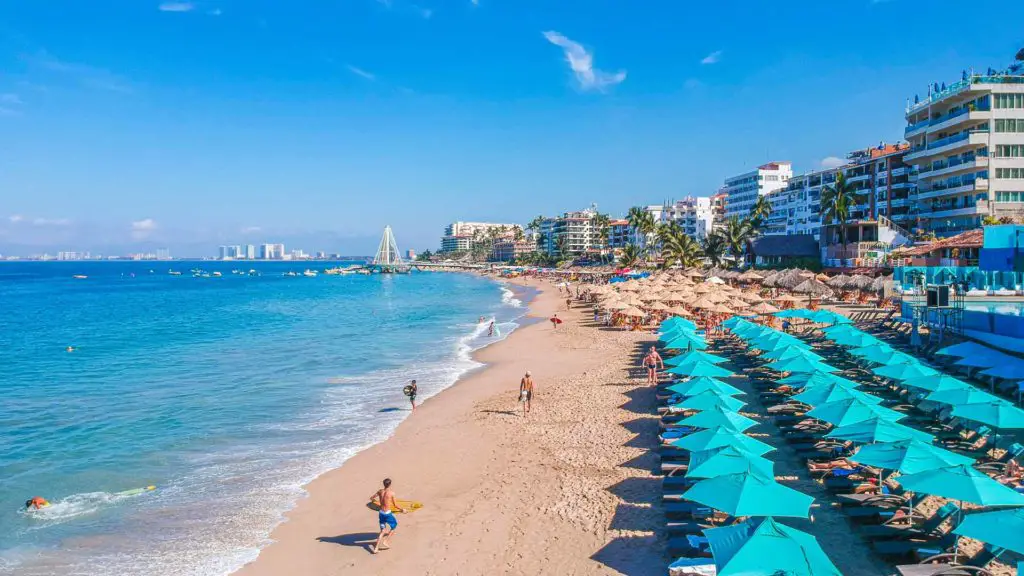 7. Chill Out on Playa de los Muertos
Playa de Los Muertos, or Dead Man's Beach, is a chart-topper among Puerto Vallarta attractions. It is a paradise for those who love water sports who like to Jet Ski, windsurf, and parasail. A hedonist's heaven, this beach is also a rich assortment of upscale restaurants and well-stocked bars. Not keen about water sports? Play volleyball, indulge in people watching, and shoreside walks.
Playa de Los Muertos is also popular among the LGBT for its gay-friendly shore-side accommodations.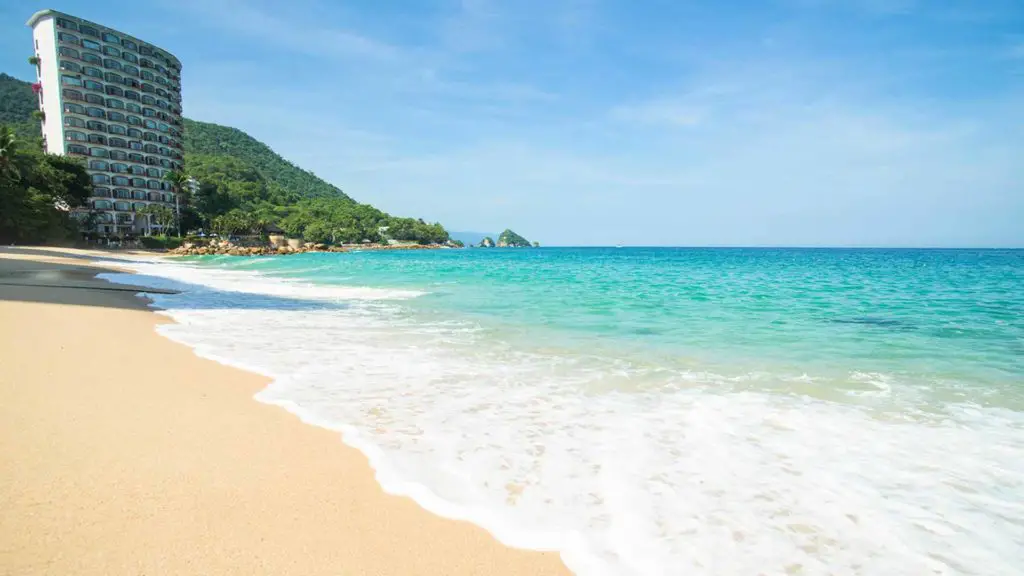 8. Spend a Laid-Back Day on Playa las Gemelas
Although Playa de Los Muertos is often the first choice for most travelers, those looking to escape the crowd and enjoy tranquility head to Playa Las Gemelas. The former, due to its heavy crowd, usually allows a fleeting visit. However, those hoping to stay longer, watch the sunset, be surrounded by scenic views, and enjoy calmer atmosphere will find Playa las Gemelas to be the best beach in Puerto Vallarta.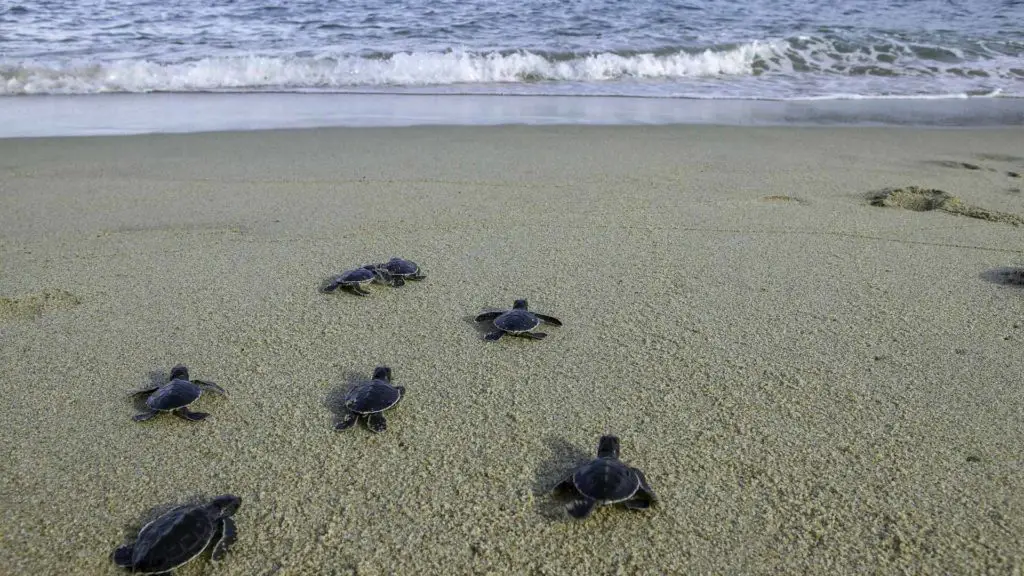 9. Explore San Pancho
Sited 50 km north, San Pancho (or San Francisco) is one of the best day trips from Puerto Vallarta. Though small, but the quaint beach town packs a solid punch for its visitors. You can spend the day on its quieter beaches, golfing in the Las Huertas course, watching live reggae music, at the plaza, or sampling the local food. Perhaps, the catchiest attraction of the town is to witness baby leatherback turtles being released.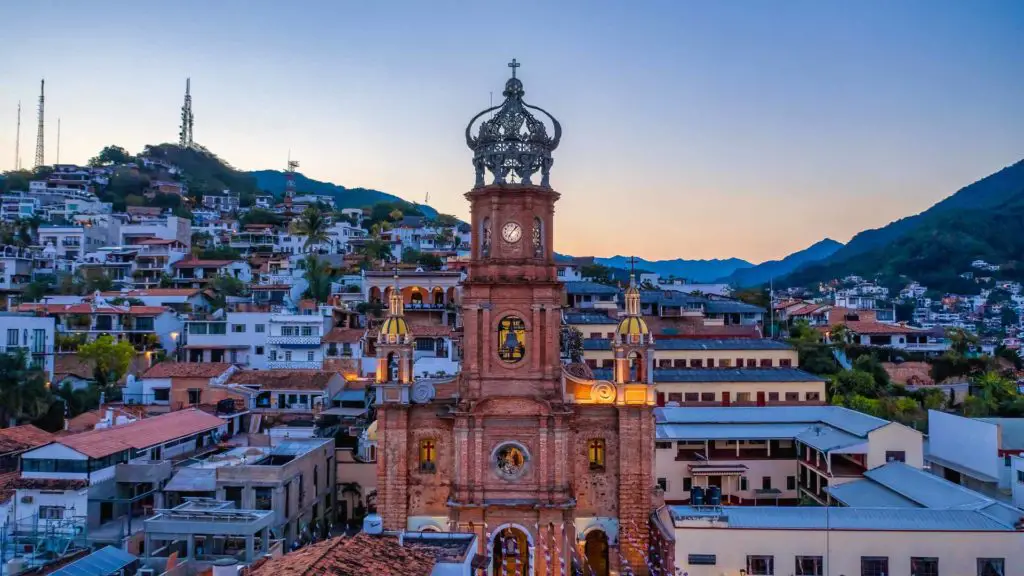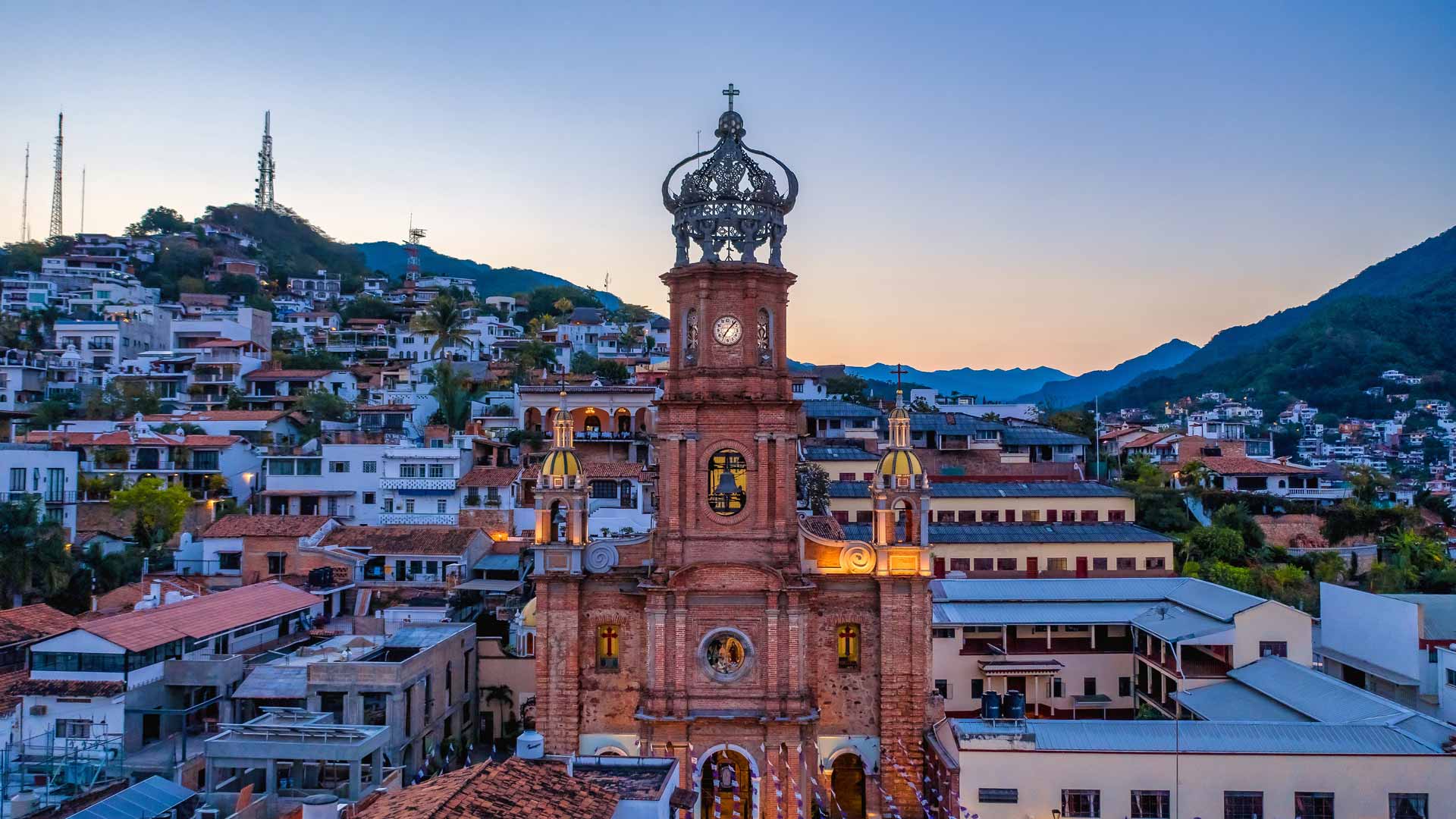 10. Wander Around the Old Town
Ringed with cobbled streets, the Old Town, Puerto Vallarta boasts a quintessential historical vibe that attracts culturally-curious, globetrotters, and history buffs. Dotting its vintage area are attractions like Church of Our Lady of Guadalupe, several eye-popping colorful homes, and a famous Romantic Zone. The aesthetic of the town is completed by vine-draped buildings and wrought-iron balconies.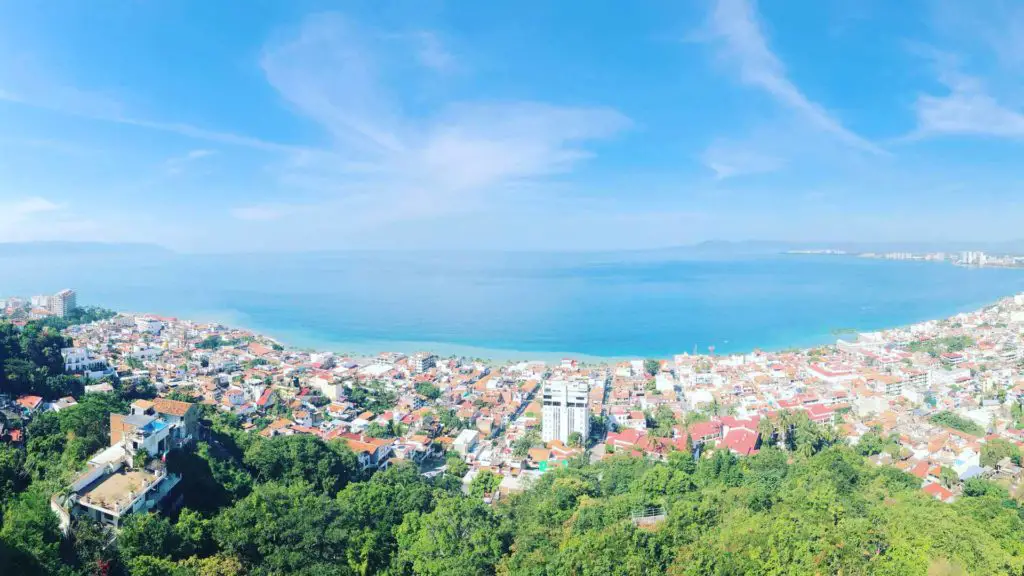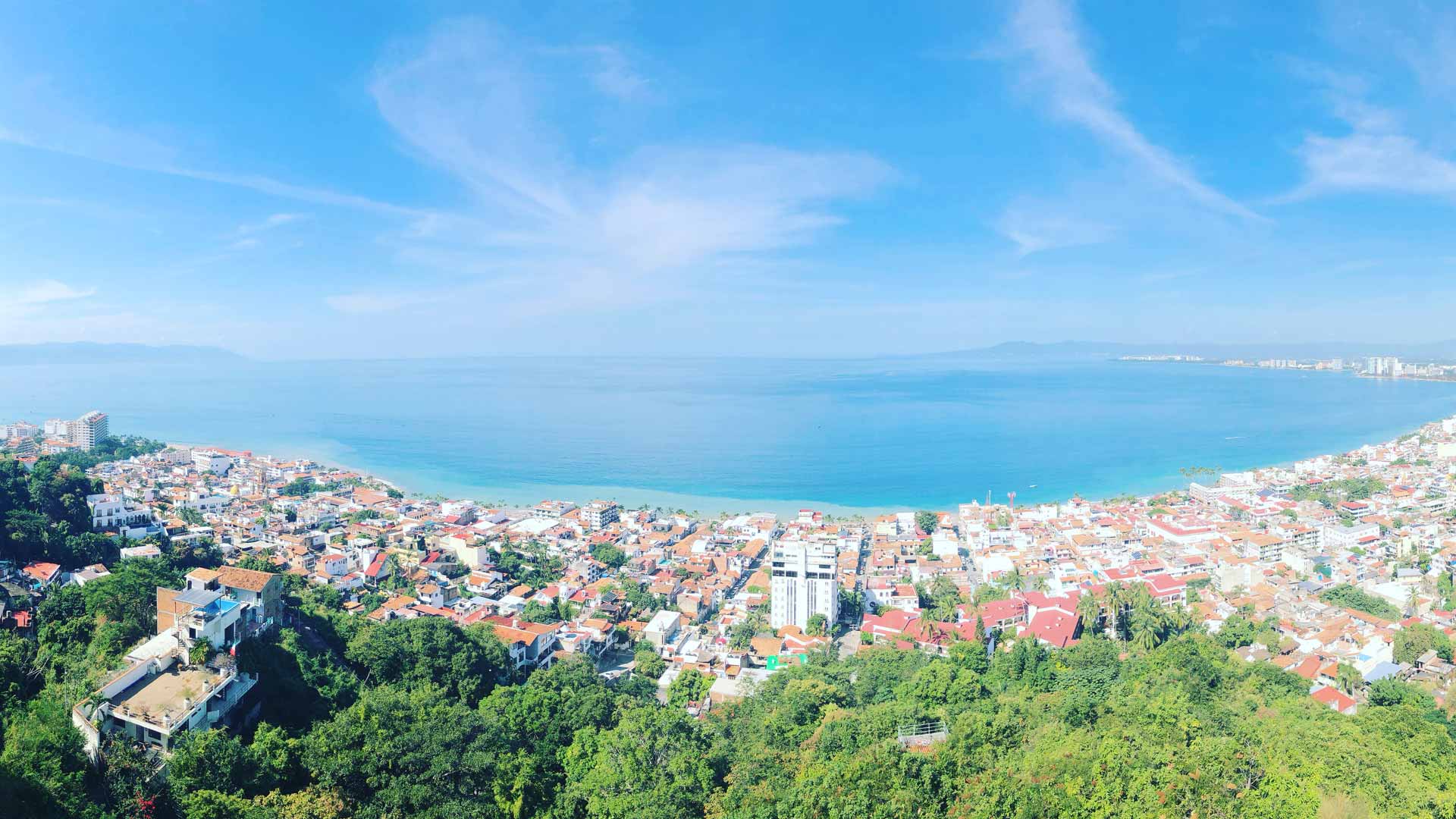 11. Hike to Mirador de la Cruz
Overlooking Puerto Vallarta, Mirador de la Cruz is a beautiful spot to get the unhindered views of the city. Go a bit before the sunset. To reach the cross, start the hike at Mandala Nightclub and take the road up the Abasolo Street.
In a while, the road will end and you will find stairs which gets steeper as you reach the top. The hike is an adventure and totally worth it. On the way, there are several benches to stop and rest.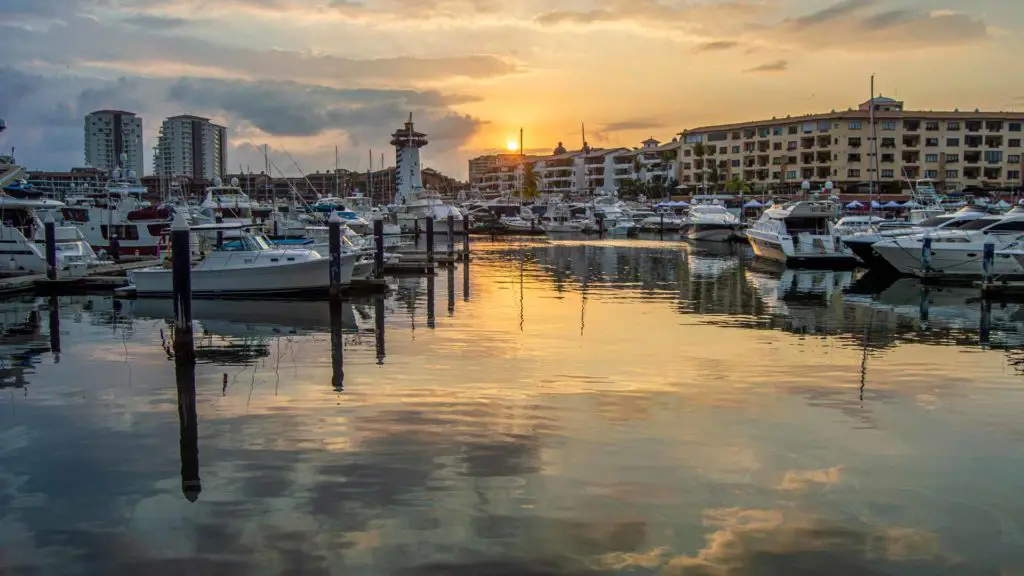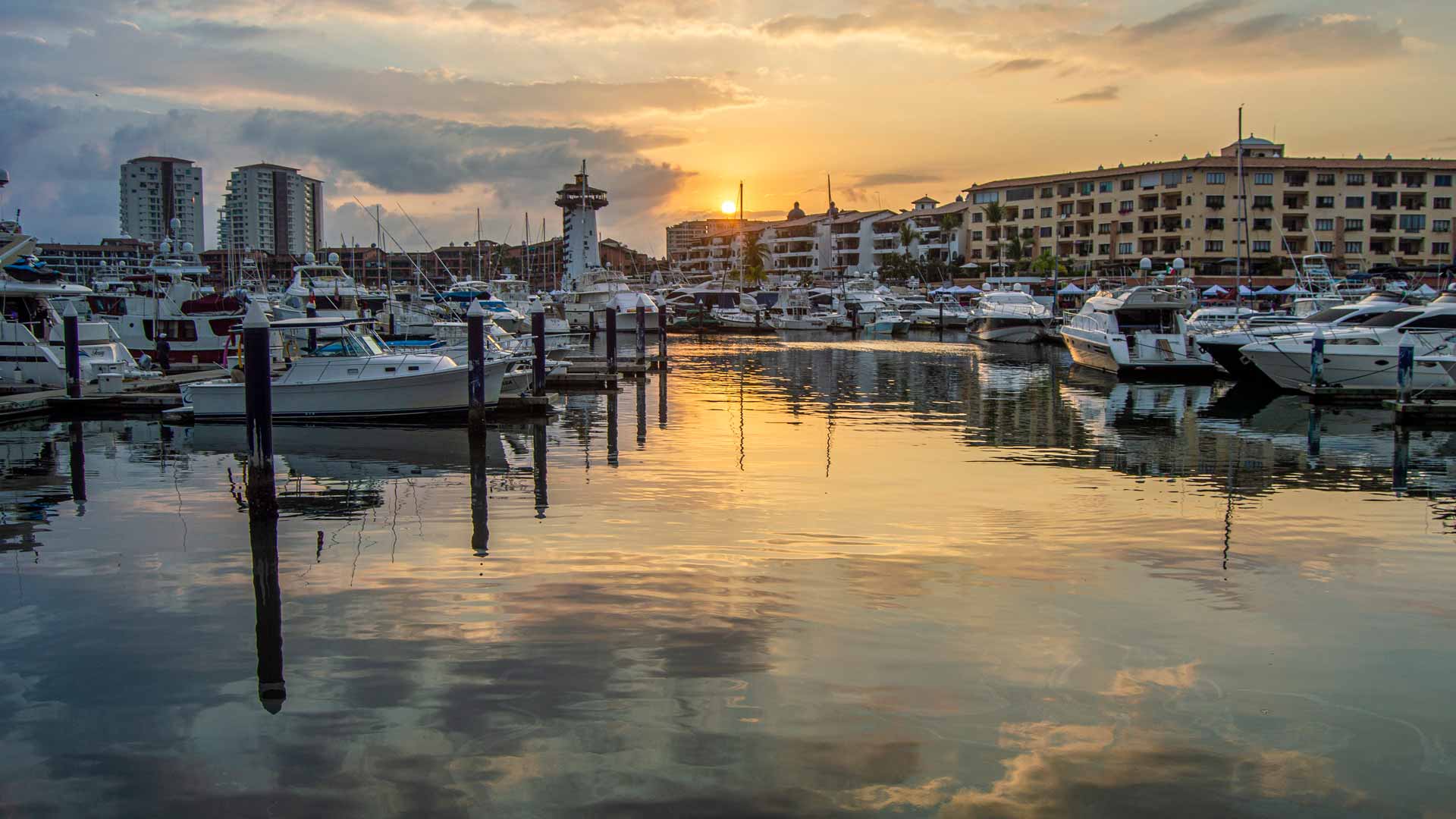 12. Take Romantic Stroll at the Vallarta Marina
Unwind after the hike by taking a slow-paced stroll on the docks at Vallarta Marina. The area brims with several bars and some of the best places to eat in Puerto Vallarta. Stay past the sunset to get a chance to stargaze, surrounded by the twinkling lights of the boats. However, if you are chasing after excitement, visit the marine during the day for biking and rollerblading. Whichever you choose, make sure to relax and soak in the atmosphere of this busy but romantic area.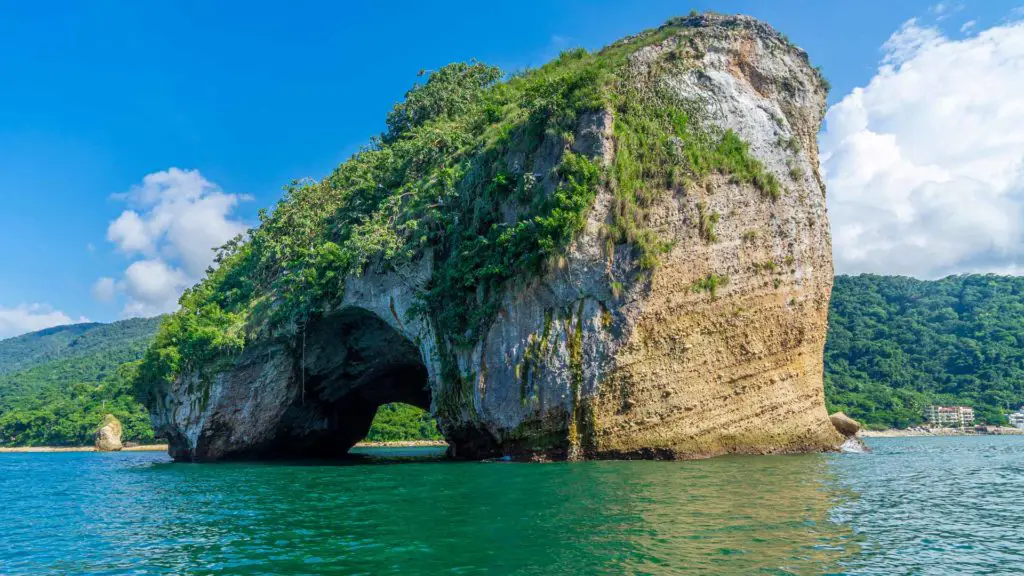 13. Go Snorkeling at Los Arcos
Water activities in Puerto Vallarta are a big reason why so many intrepid travelers and jet setters set off for this town every year. Of those, snorkeling causes the biggest buzz. It offers a peek into PV's diverse marine life. You can get the best of this underwater experience near the rock formations of Los Arcos that dominate the horizon. Dive inside the turquoise water to spot tropical fishes, octopus, rays, and lobsters.
Later, move on to the cove to discover eels and many more vibrant aquatic creatures.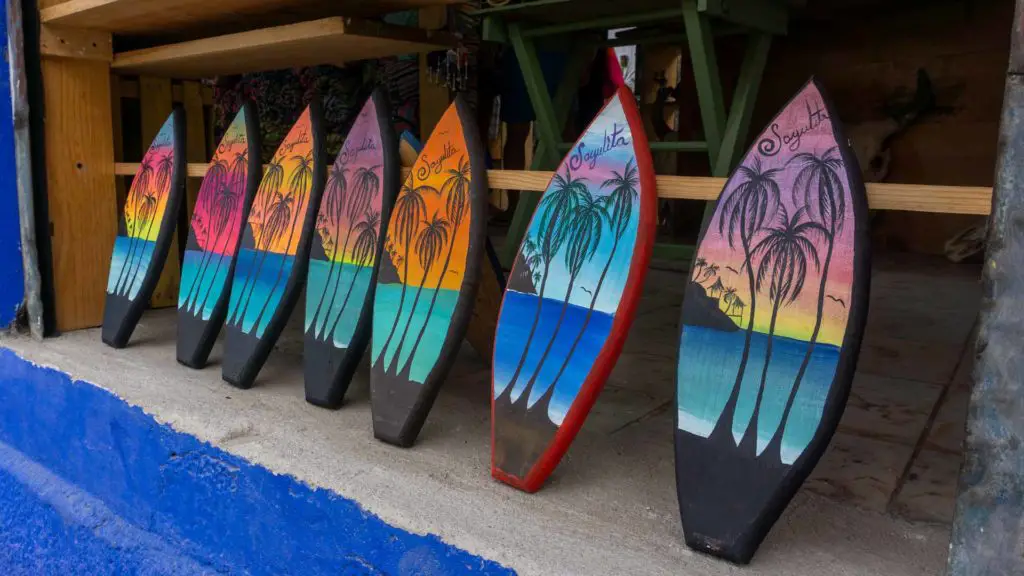 14. Surf in Sayulita
Lose yourself to raves of an effervescent night and foaming surfs by heading to the Sayulita. While the place is overrun by tourists and ex-pats, it is worth a visit. Small businesses that line the coast here offer under- and on-water experiences at a reasonable price. The sportive can rent a surfboard or bodyboard; beginners can take lessons; and curious goabouter can mosey inside the colorful, quaint town.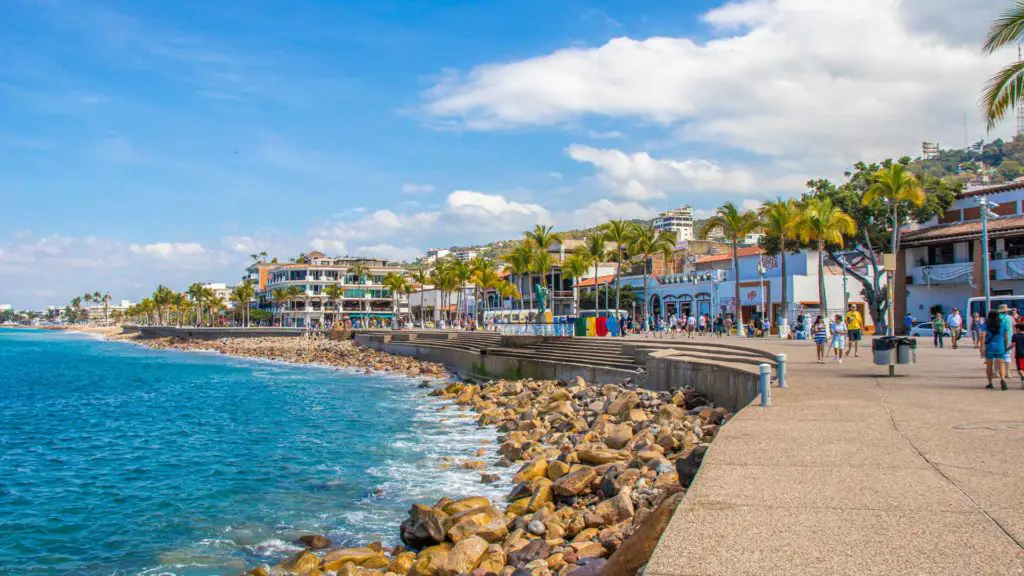 15. Saunter on the Malecón
This oceanfront promenade is not to be missed! Littered with some fantastic restaurants, sports bars, and nightclubs, the area offers plenty to do 24 hours. Spanned across the north side of the River Caule, it boasts affordable accommodation too. Come here to ramble around and stay past the sundown to taste the tooted Puerto Vallarta nightlife.  Those who want to tipple to cocktails can't go wrong with Devils bar Malecón or Sayulita Beach Malecón Vallarta.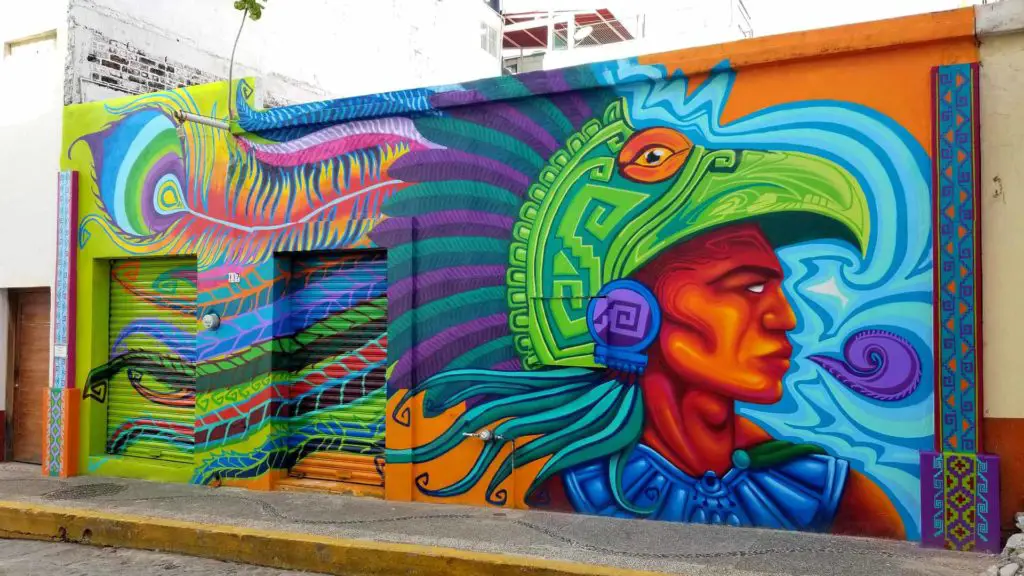 16. Take a Free Street Art Graffiti Tour
Much like most of Latin America, graffiti is a big part of Puerto Vallarta too. Larger-than-life murals cover the walls of hidden alleyways and narrow streets in Centro and the Romantic Zone.
Checking out the street artwork can be an exciting Puerto Vallarta tour for the aesthetes and art buffs. The adventure is free and takes you to some eye-widening murals in the city.  If you'd like a guide, Puerto Vallarta Street Art offers tours and will take you around to some of their amazing work.  Get inspired!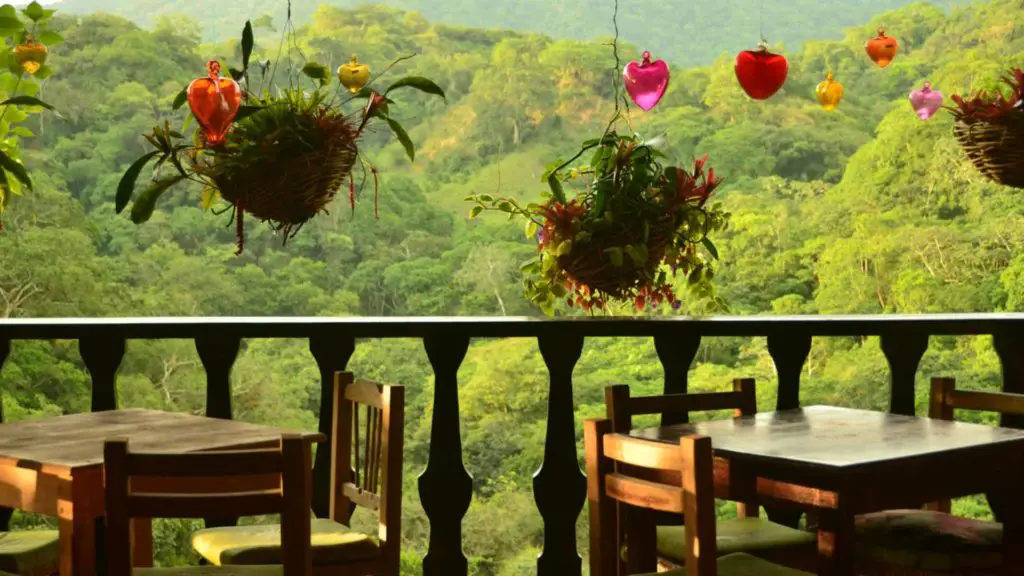 17. Be One With Nature
Excursions in Puerto Vallarta aren't limited to just the coast or nightclubs. The city has something for nature lovers and environmentalists too. There are botanical gardens and national parks where one can learn and become one with nature. They are either towered by tree-cloaked mountains or boast far-spread cove-dotted ocean. Either way, you are welcomed by unspoiled landscapes. The can't-miss nature spots include Bay and Los Arcos Nature Reserve, Islas Marietas National Park, and Los Arcos National Marine Park.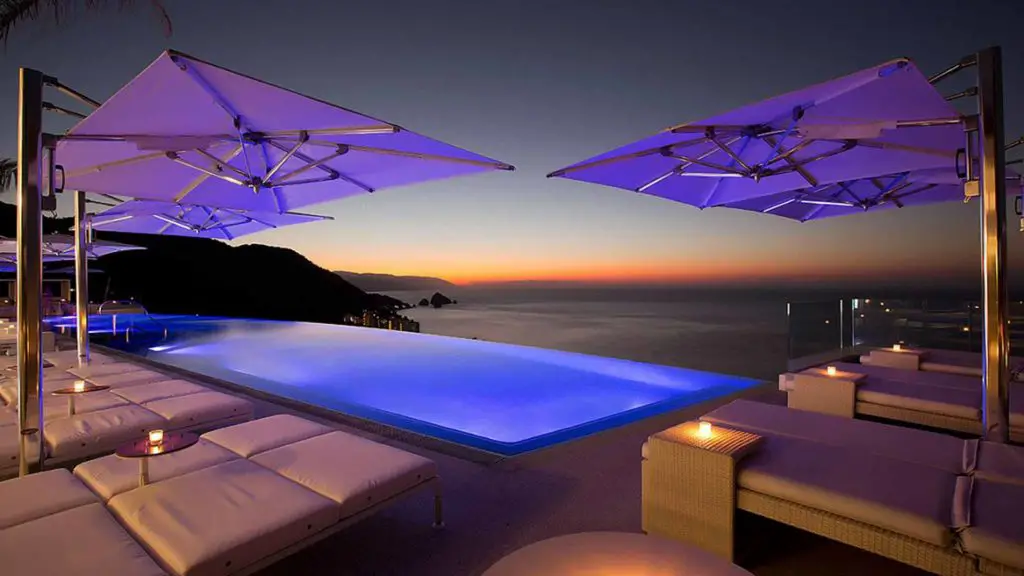 18. Splurge on a Luxurious Stay
Being a resort town, the littoral region is teeming with several swanky, some all-inclusive resorts. Of these, top 5 best places to stay in Puerto Vallarta include,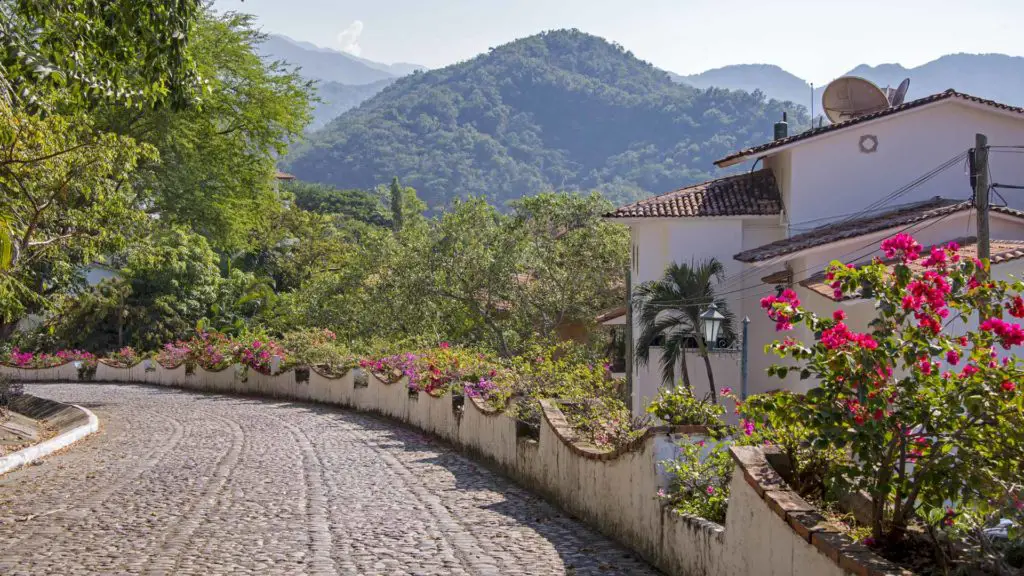 19. Discover the Epic Rainforest
If it were to be ranked, then discovering the rainforest would be #1 of all top things to do in Puerto Vallarta. Just beyond Banderas Bay and the city, the Sierra Madre Mountains paint a scenic backdrop. Nestled this mountain range is a lush rainforest. It is home to valleys, rippling waterfalls, canyons, and an incredible variety of flora and fauna.
The dense canopy is also an adventure hotspot with activities like zip-lining, ATV rides, and jeep safari.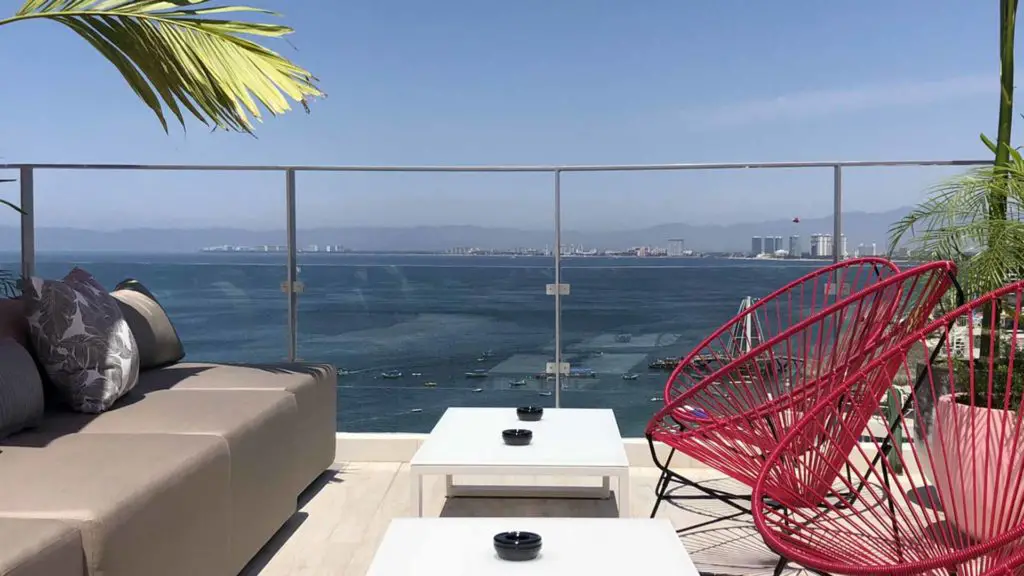 20. LGBT Escapes
Be it the green pocket of Zona Romántica or destinations like the Top Sky Bar, the city is laced with ample gay-friendly hideouts. Travelers could explore these amazing, welcoming areas to watch a diversity thrive in an almost-idyllic way.