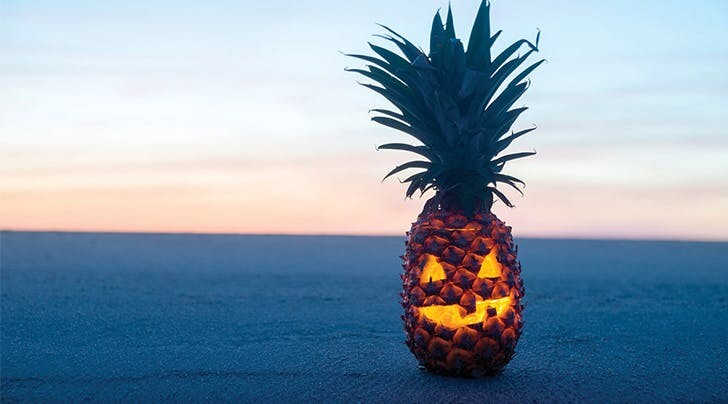 Beer, Knives, Pineapples & Fun: Halloween at Monzón

*****español abajo*****
Join us Halloween night for Shenanigans and fun!
-Release of small batch Pumpkin Ales (styles to be announced later)
-Tucker and Dale vs Evil playing in the Mosaic Room (please note, this movie is NOT appropriate for kids)
-Pineapple Carving in the Mosaic Room – our tropical twist on pumpkin carving. Free with purchase of alcoholic beverage, while supplies last.
🎃👻🍍🍻🎃👻🍍🍻🎃👻🍍🍻🎃👻🍍🍻
Únete a nosotros en la noche de Halloween para hacer travesuras y divertirse!
-Lanzamiento de un pequeño lote de Ales de calabaza (los estilos se anunciarán más adelante)
-Tucker y Dale vs Evil en el Mosaic Room (por favor note, esta película NO es apropiada para niños)
-Talla de piña de halloween en la Sala de Mosaicos . Gratis con la compra de bebidas alcohólicas, hasta agotar existencias.