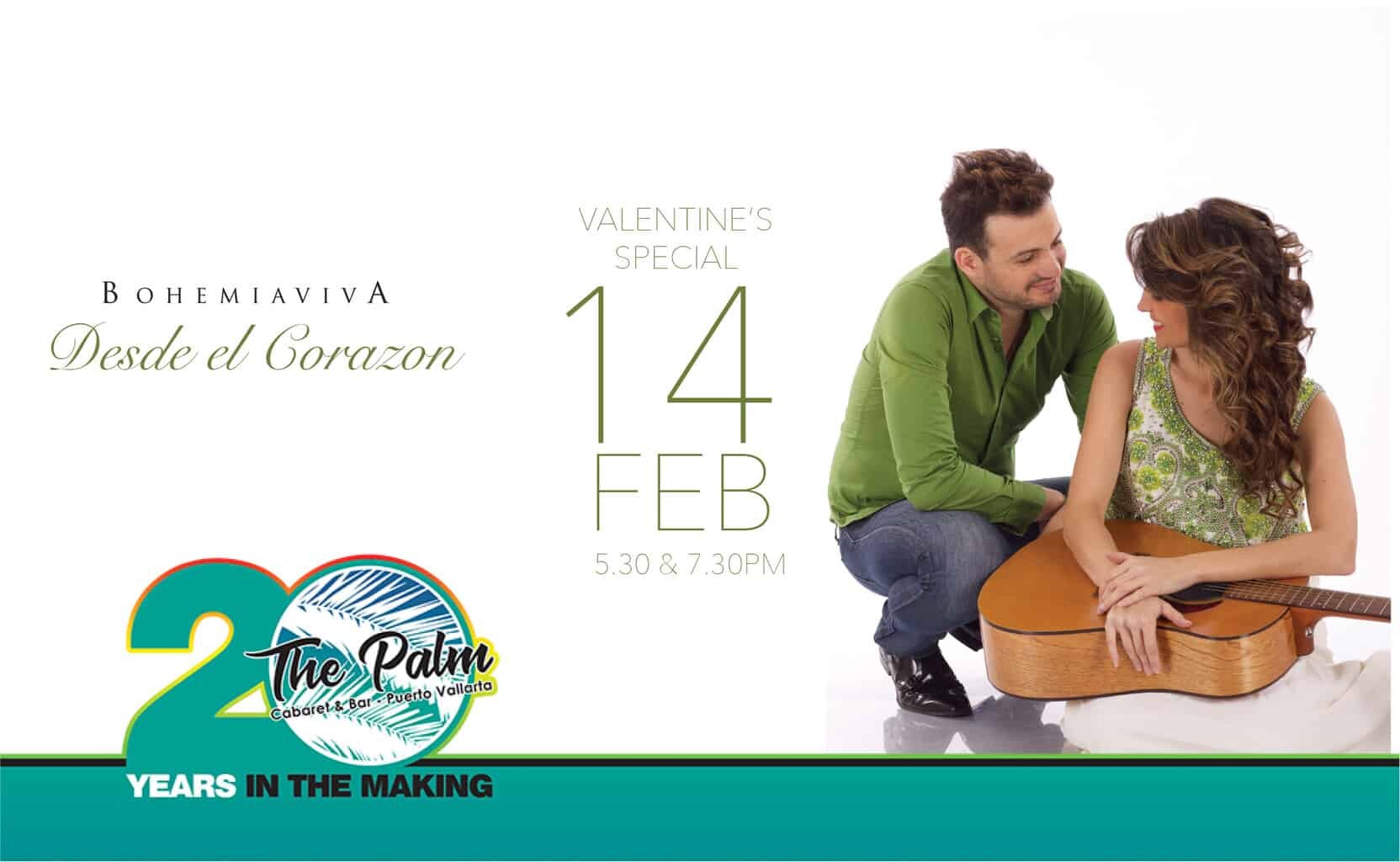 Bohemiaviva – Desde el Corazon

The singing duo BohemiaViva (Spanish for "living bohemian" or perhaps "bohemia is alive") is Luis Lujan and Andrea Mottura. He plays acoustic guitar while she occasionally contributes with claves and other small percussion instruments.
Their performance, which appeals to a multicultural audience, includes a broad range of popular songs in English, Spanish, Portuguese and Italian (from Killing Me Softly with His Song, popularized by Roberta Flack in the 70s to Bésame Mucho, a song written by Mexican songwriter Consuelo Velázquez at age 15 without having ever been kissed, to No Llores Por Mi, Argentina (Don't Cry for Me, Argentina) from Andrew Lloyd Webber's smash hit musical, "Evita.") in imaginative arrangements of their own giving each song an element of surprise.
The intention and drama with which the two singers deliver every and each song, break any cultural barrier and by harmonizing and blending together their voices, they subtly lead the spectator through the most joyful and the most intimate moments of the show.