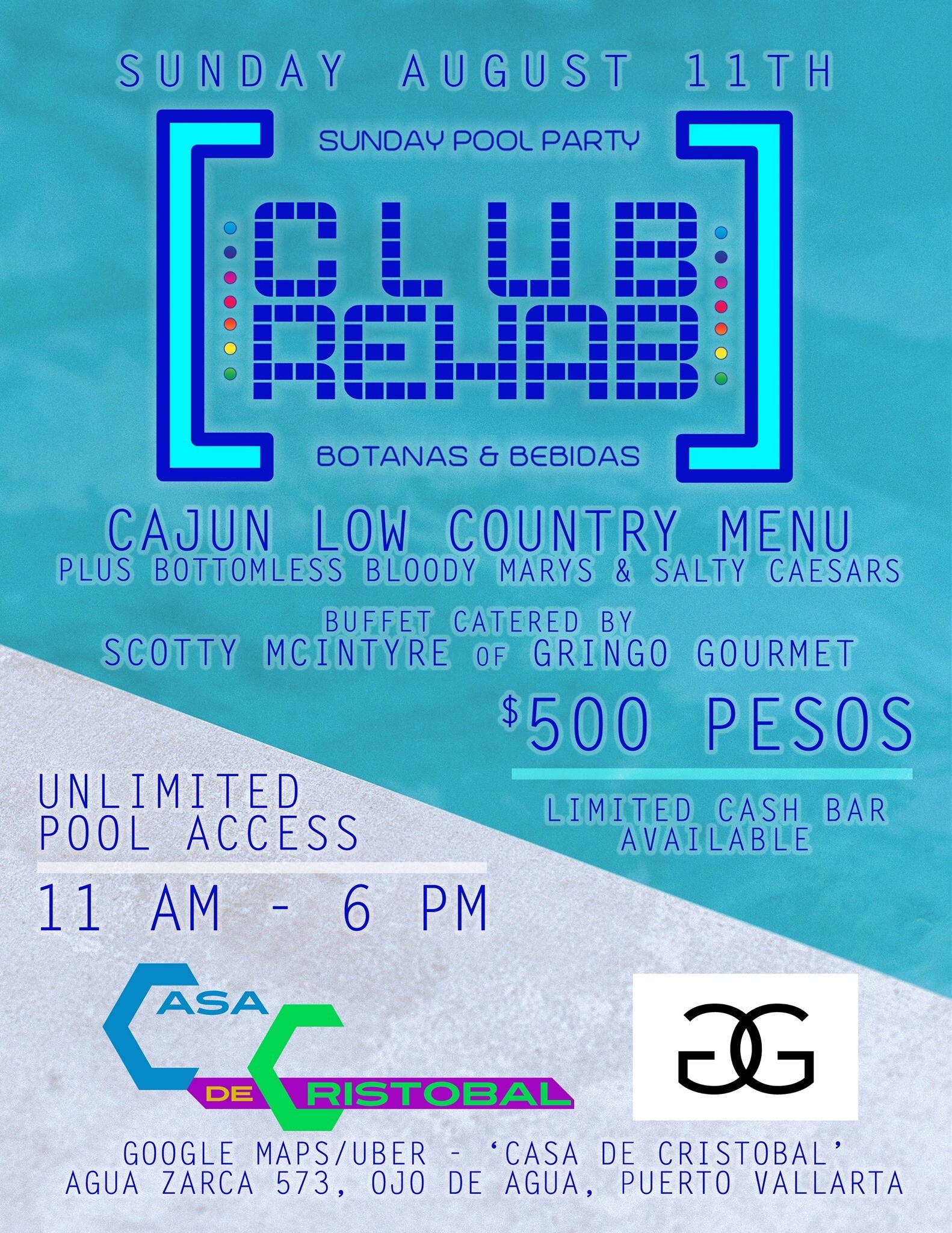 Club Rehab Sunday Pool Party

$500 Pesos for: Buffet (food catered by Gringo Gormet Scotty Mcintyre) endless Bloody Marys and Salty Cesars, limited cash bar and unlimited Pool Access!
A chance to kick back relax and enjoy great food and drinks away from the hustle and bustle. Get your Tickets now: you can pick them up at Ropero de Jovany or from Amberleigh Thatsall, or AJ Freeman.