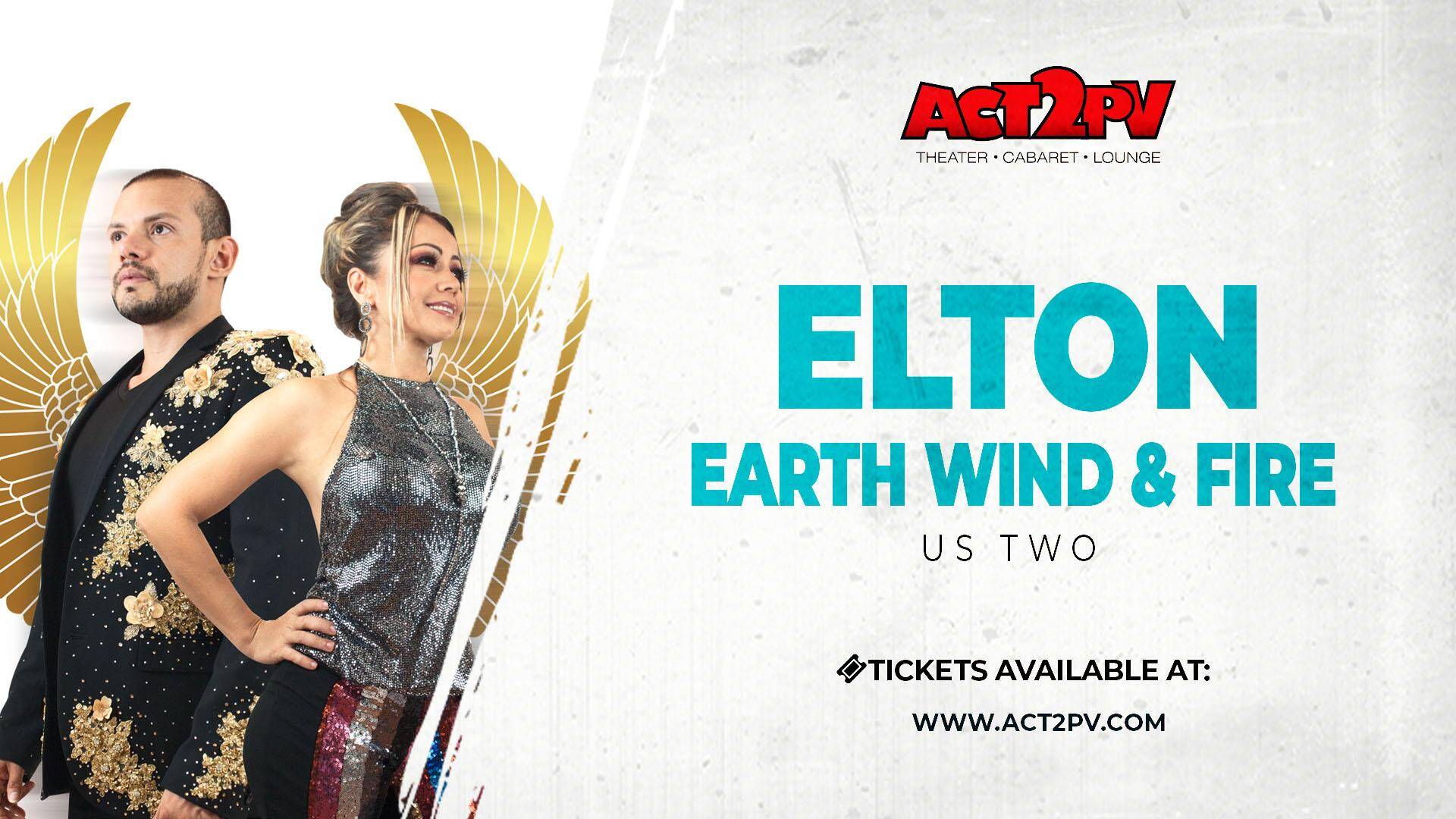 Elton John/Earth, Wind & Fire – Us Two

"Elton / Earth, Wind & Fire"
A Musical Tribute featuring Us Two and their Live Band
OPENING NIGHT – Sunday, November 3rd
Sundays – 7:30 pm
Vallarta's #1 Musical Duo, UsTwo (and their live band), presents a musical tribute to two of the most beloved musical acts of the 20th century, Elton John and Earth, Wind & Fire! UsTwo will perform some of their most notorious songs, including September, Boogie Wonderland, Reasons, Your Song, Crocodile Rock, Candle in the Wind, Goodbye Yellow Brick Road, and more.
Earth, Wind & Fire is an American band that started in 1969 and introduced a new brand of pop music – one that was steeped in African and African-American style, particularly jazz and R&B. It has been described as one of the most innovative and commercially successful acts of all time. EWF has sold more than 90 million albums and has won many awards, including six Grammys, four American Music Awards, induction into the Rock and Roll Hall of Fame, and a star on the Hollywood Walk of Fame!
Sir Elton John (born Reginald Kenneth Dwight) first became famous in the early 1970's for his oversize glasses and outrageous outfits, but his enduring popularity and talent have earned him five Grammy awards, induction into the Rock 'n Roll Hall of Fame, and sales of over 300 million albums! Together, these two acts epitomize the soft rock/pop musical sounds that became hugely popular in the 70's, and are still loved around the world today.