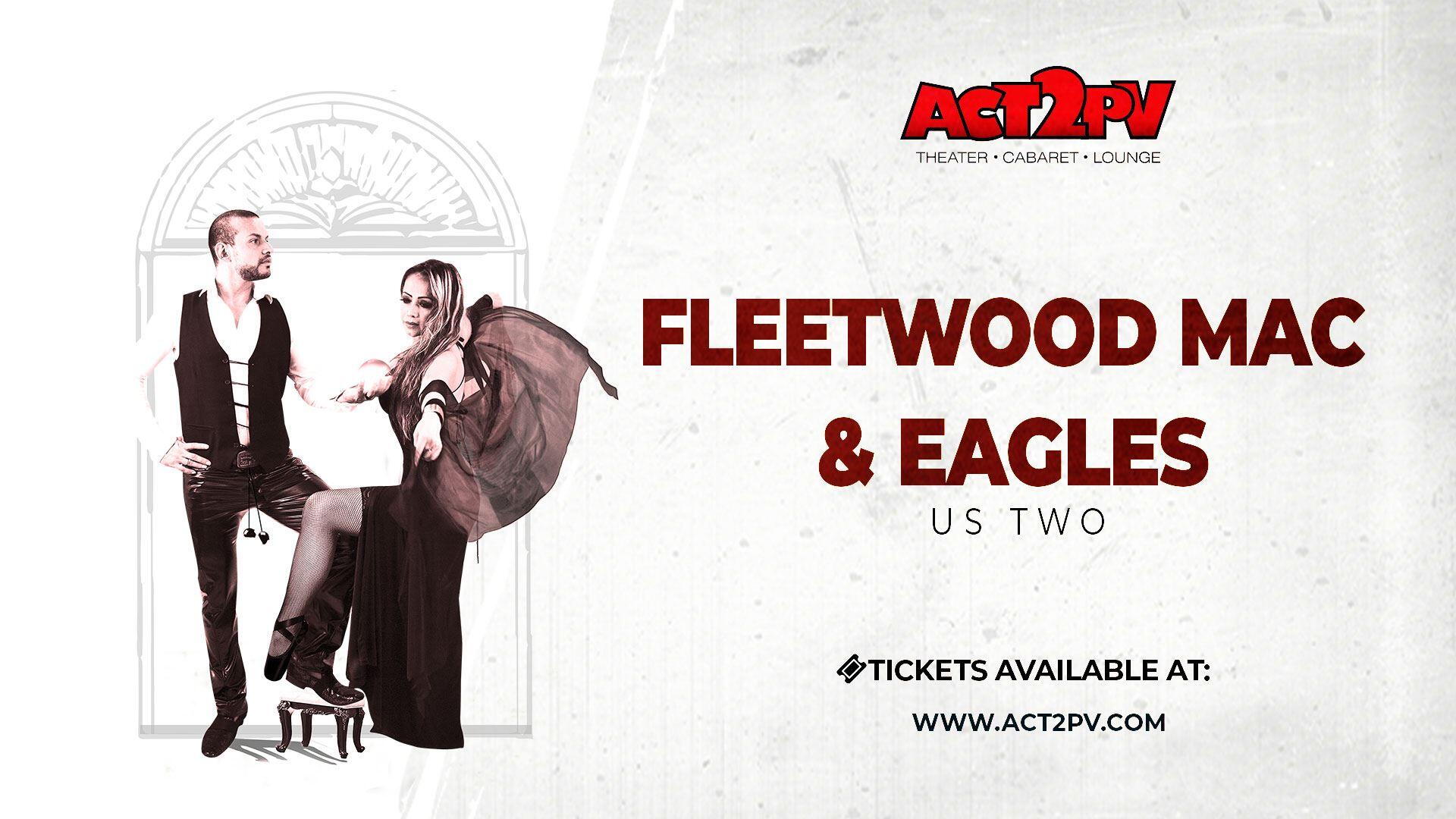 Fleetwood & The Eagles – Us Two

"Fleetwood Mac & The Eagles"
A Musical Tribute featuring Us Two and their Live Band
OPENING NIGHT – Wednesday, November 6 – 7:30 pm
Wednesdays – 7:30 pm
UsTwo returns to the Red Room for its 3rd SOLD-OUT SEASON! This year, Us Two (and their LIVE BAND) present a musical tribute to the everlasting and timeless music of two unforgettable groups… FLEETWOOD MAC and THE EAGLES! UsTwo will perform classics from these two great groups, such as New Kid in Town, One of These Nights, Take It Easy, Heartache Tonight, Dreams Everywhere, Landslide, Desperado and many more. Their repertoire changes with each performance, but UsTwo always gives you an unforgettable evening of music, as well as an evening to remember!
Fleetwood Mac was a British American band that started in 1967. Their enduring spirit has connected with generations of people for more than 50 years! They have sold more than 100 million records worldwide and the GRAMMY-award winning band was inducted into the Rock and Roll Hall of Fame in 1998.
The Eagles was an American rock band starting 1971 and is considered one of the most successful musical groups of the 1970s. With five #1 singles, six #1 albums, six Grammy Awards, and five American Music Awards, the Eagles were also inducted into the Rock 'n Roll Hall of Fame and is considered to be one of the top musical groups in history. Together, these two acts epitomize some of the most well-known rock/pop musical sounds of the 70s.