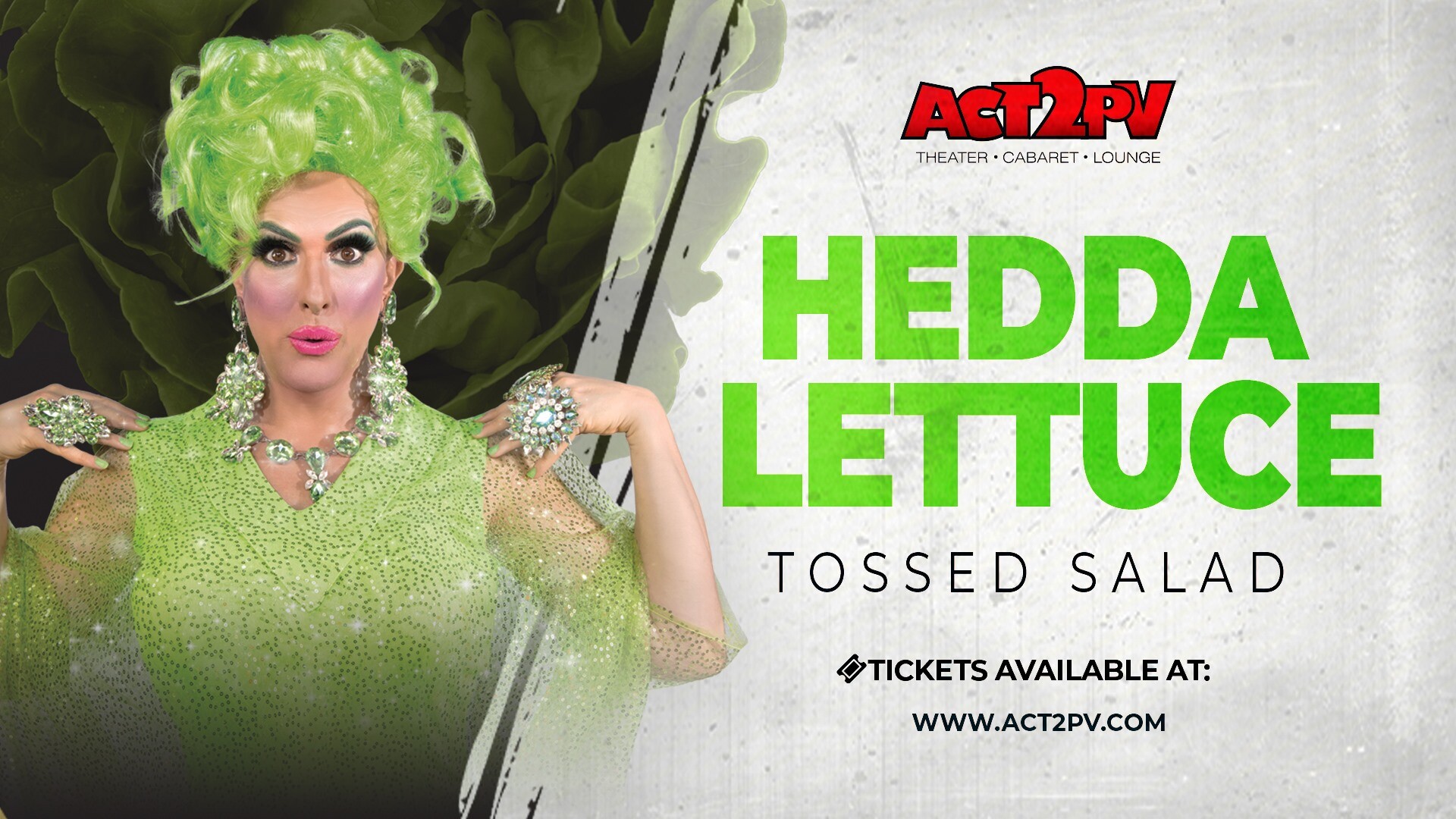 Hedda Lettuce – Tossed Salad

The Six-time "Drag Queen of the Year" Award-winner (HX magazine) and the legendary "green goddess" of drag, Hedda Lettuce is delighted to celebrate her fifth season at Act II Entertainment Stages with her one woman Comedy/Cabaret show, "Tossed Salad!" Hedda will toss out the perfect mix of fresh, crisp improvisational comedy, bawdy and biting wit, light dancing and lush, live (NOT lip-synched) singing! All this, along with her colorful costumes, creates the perfect show!
Miss Lettuce is one of New York City's premiere drag queens and keeps the audience screaming with laughter for the entire show! She has appeared in Sex And The City, Rupaul's Drag Race, Betty, Project Runway, HBO, Comedy Central and many independent films, as well as off-broadway productions. Hedda was the first drag performer to headline at Caroline's Comedy Club In NYC. Michael Musto, NYC Journalist and writer for OUT.COM, hails Hedda as "The undisputed grand dame of the drag comedy set. This glamorous green goddess is always shady, inappropriate and hilarious! She works the audience like none other." She is a single mother to a chihuahua named Lupe.