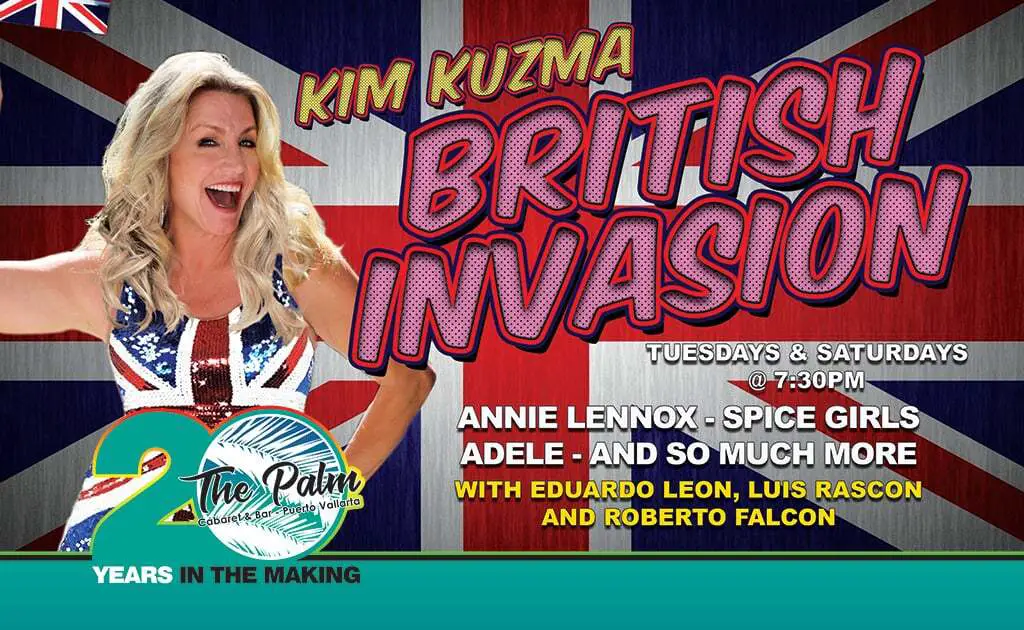 Kim Kuzma – British Invasion

Voted Canada's Best Independent Artist by fans at canadian-music.com and five-time West Coast Music Award nominee, winning ' Best Independent Recording', this international singing sensation continues to win over legions of new fans around the world with each performance.  From Europe to Mexico, Canada to Australia, Kim's highly popular show never fails to blow away the audience with her engagingly upbeat and sometimes provocative music. Her humor and wit engage you as she effortlessly moves from song to song, interspersed with easily relatable stories from her life. Kim credits the connection she makes with her listeners as one of her greatest strengths as a performer.
Respected by musicians, critics and fans alike, Kim brings sass, high energy, wit and an amazing vocal ability to the stage. From classic dance faves and R&B to her signature original material, Kim's hypnotizing stage presence and electrifying vocal range grabs the audience from the start and takes listeners on a musical joyride that always leaves the crowd roaring for more. In the past five years, Kim has been reaping the rewards of an incredibly talented bank while performing in Puerto Vallarta, Mexico.  Their unique mashups of everything from Shirley Bassey to Rhianna, have garnered Kim and her band much success and many more fans of their music over the years.
U.S. paper The Napa News says of Kim, She displays a powerfully clear, invigorating voice" and that is exquisitely apparent the minute she sets foot on stage and takes the audience on a musical journey that never disappoints.