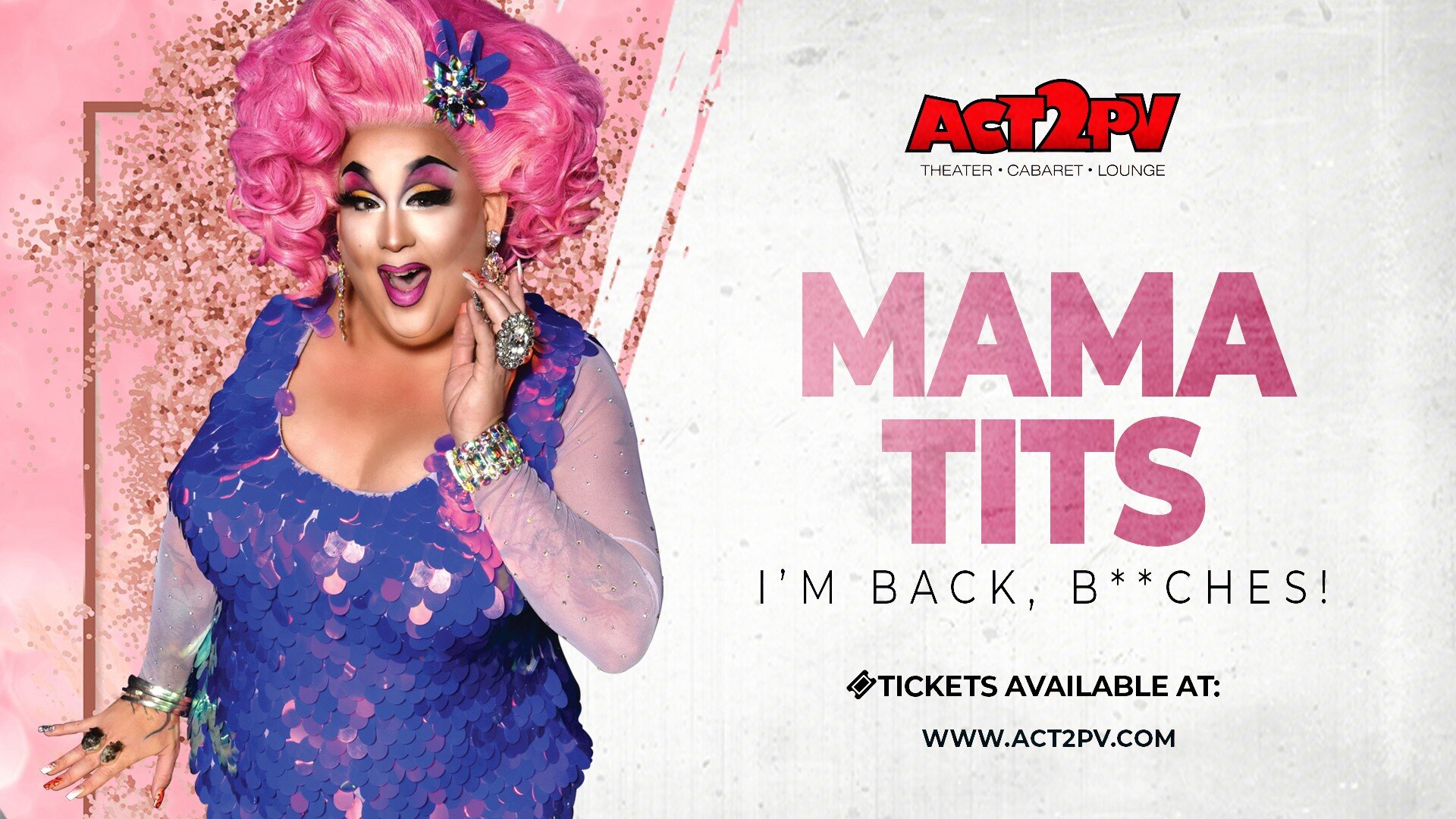 Mama Tits – I'm Back B**ches!

After several record-breaking years as a Top-selling Headliner in the Red Room Cabaret at Act2PV, Mama Tits is thrilled to return for her fifth season! She is back with another raw and witty take on life, sex, relationships and living your truth.
Recently earning the title of "The Sweetest Potty Mouth In Town," Mama has the mouth of a sailor with a heart of gold. She is known for weaving her soulful live vocals with her stories and comedy into one big joyride of a show, with a strong message of love! "This one's a winner," says famed NYC journalist, Michael Musto. "Mama was alternately raunchy and rousing, managing to put the tucking back into Sophie Tucker with bawdy humor, but also killing it with potent vocals."
Appearing every Monday and Saturday at 9:30 pm, Mama has all new music and stories, including jazz, blues, pop and rock to round out this year's eclectic selection of songs. As a bonus, Mama is adding a third (and a little more tame) show to the mix at 5:00 pm, starting in January! "Broadway Baby" will be sure to scratch that Broadway itch.