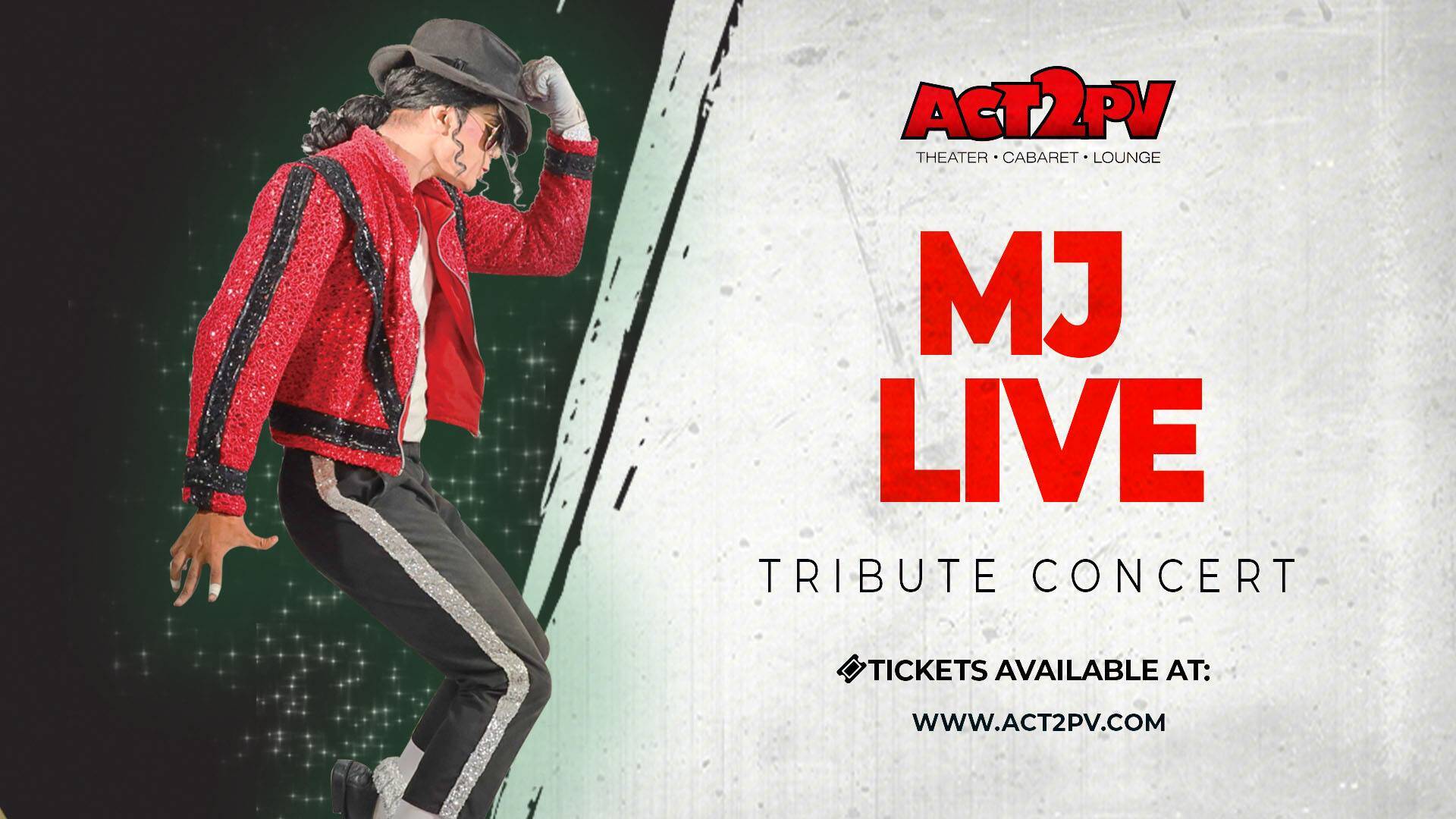 A tribute to the music of Michael Jackson
Continuing Shows: Sundays – 7:00 pm
"MJ LIVE" is a thrilling musical extravaganza, dedicated to the creative genius and unsurpassed talent of the legendary "King of Pop," Michael Jackson! This show just finished a run of several years here in Puerto Vallarta and it received absolutely outstanding reviews! MJ LIVE is a visual and musical journey through the life of the 20th century's most idolized entertainer and promises to repeat the whole "Michael Jackson Experience." It features six dancers, acrobatics, and an incredibly talented Venezuelan TV personality and Award-winning Micheal Jackson impersonator, Jose Martinez, who has performed as Michael Jackson from Brazil to Mexico (and every country in between)! It also features an incredible sound system and a multi-faceted light show! With songs such as Thriller, Billie Jean, Smooth Criminal, Bad, Beat It, ABC, Don't Stop Til You Get Enough, etc., this 90-minute spectacular pays homage to the songs and dances that made Michael Jackson one of the most revered artists of our time.