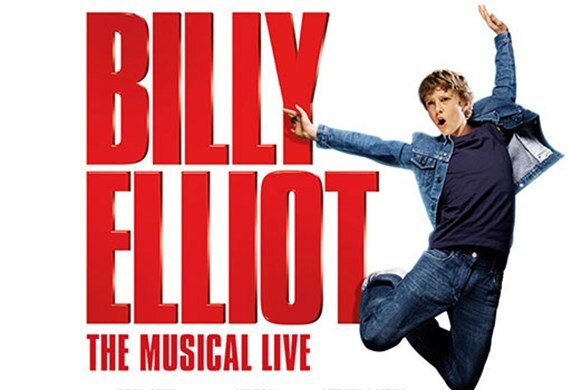 Summer Stock: Billy Elliot (London)

Billy Elliot the Musical Live is a 2014 British filmed version of Elton John's Billy Elliot the Musical (2005), which in turn was based on the 2000 film Billy Elliot. Stephen Daldry directed both the original film and the 2014 musical adaptation.
Filmed on 28 September 2014 at the Victoria Palace Theatre in London's West End, Billy Elliot Live was broadcast live to cinemas in several European countries, followed by further worldwide screenings. North American screenings took place on 12, 15, and 18 November.[2]
The filmed production stars Elliott Hanna as Billy, Ruthie Henshall as Mrs. Wilkinson, and Deka Walmsley, Ann Emery, and Chris Grahamson as Billy's father, grandmother, and older brother, respectively.