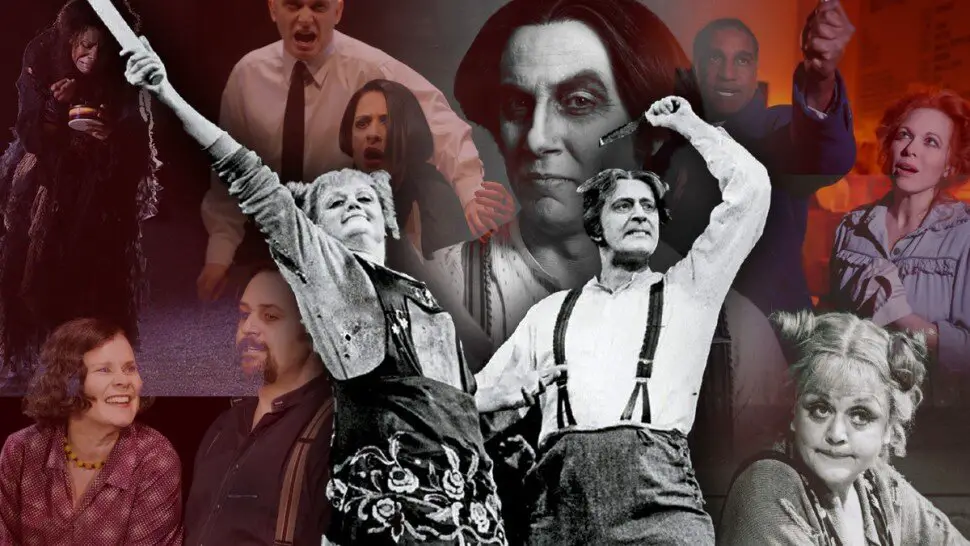 Summer Stock: Sweeney Todd

Sweeney Todd: The Demon Barber of Fleet Street (1982) (DVD)
Times are hard in 1846 London and one must make do. So Nellie Lovett adds something extra to the meat pies she peddles on Fleet Street. The secret ingredient: freshly murdered victims of her partner in crime, barber Sweeney Todd. Composer/lyricist Stephen Sondheim refashions a macabre tale into a musical masterwork in this dazzling performance of the 1979 Broadway hit originally staged by Harold Prince. In her Tony-winning role (one of eight the show earned, including Best Musical), Angela Lansbury plays Nellie. George Hearn turns his stage role of twisted Sweeney into an Emmy-winning triumph. The score coils around itself in ever-tightening spirals. The lines ripple with black humor and madness. Enter Sweeney's tonsorial parlor. Attend the tale.