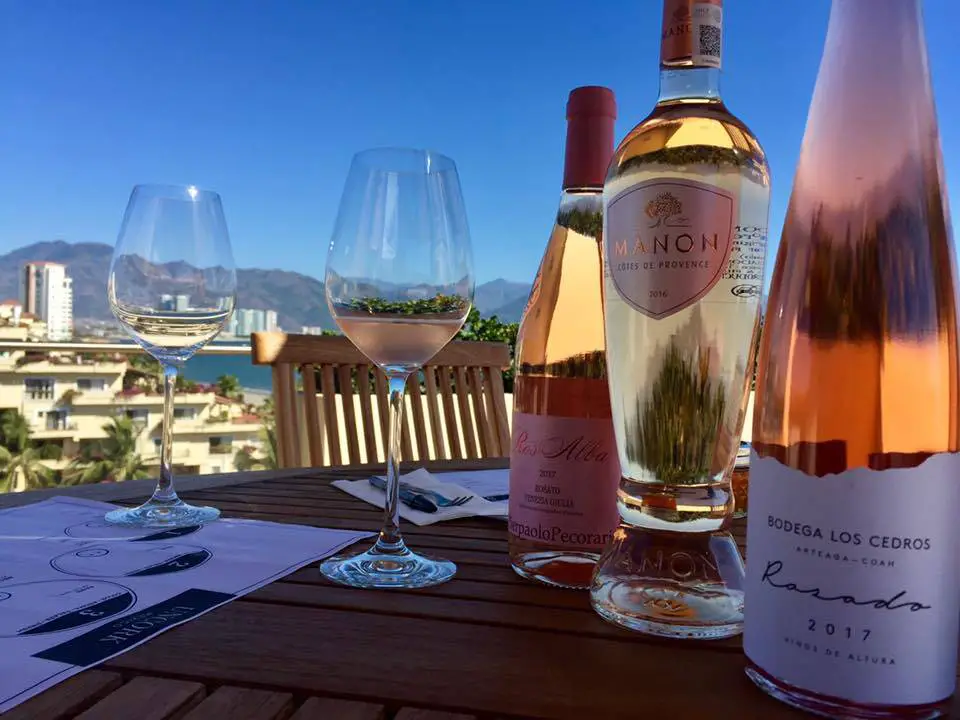 Wine Tasting: Six Rosés by The Pool

If you're a #RoséAllDay type, this wine tasting is perfect for you! We'll taste six different rosés from Mexico, France, Spain, Portugal, Chile, and Italy. The wines will be paired with delicious artisan cheeses produced in the state of Jalisco.
We give our wine tastings a perfect balance of socializing, wine drinking and learning. With that said – this is not your technical wine tasting where a somm tries to hammer as much wine data as possible into your head. Think of it as a chance to learn about rosé wines, ask us any questions (there are no silly questions), and, most importantly – enjoy a relaxed and fun evening with other wine enthusiasts in Puerto Vallarta.
Ticket price: MXN $750