While most businesses have suffered during COVID, it's surprising news to learn of a new one opening.  Can you imagine the challenges?  The second guesses?  I suppose COVID can't stop our dreams from coming to fruition.
Quickly becoming a popular neighborhood bar in Centro PV is one of our favorite little places that recently opened, Barcito.  True to its name, "little bar", serves up awesome drinks and grande smiles (the smiles are free!).
During the nine days before Christmas, LAS POSADAS (festivals/parties) are popular – and Barcito is hosting their own!  This Friday, December 18, Bobbi & Eva will be performing an acoustic set at 9 pm.  Both musicians perform here locally – Bobbi performs with The Others and Eva performs with her brother, Mau.
I sat down with the owner, Ana Nás, to learn more: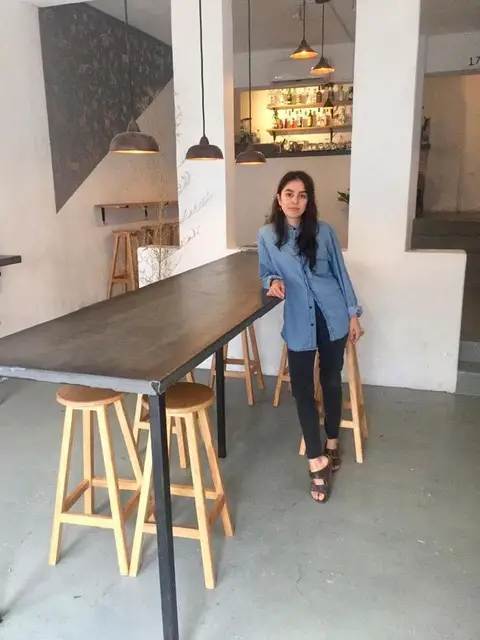 How long have you been living in PV?
I moved here about 2 ½ years ago.
What inspired you to open a bar?
Opening a bar was always in the back of min mind ever since I worked at one 10 years ago.  There is something unique about working in the service industry – it's hard and it's not for everyone – but when I can change a stranger's day from bad to great, it feels so rewarding.
How long have you been open?
We opened on October 16, just two months ago.  We're open every day from 5 PM util 2 AM.  We comply with Covid protocols and provide an atmosphere where people can feel safe and relax.
What sort of clientele do you have?  How would you describe your bar?
We have a great mix of ex-pats and Mexicans – most of them are local and that was exactly our goal when we first opened.  It had to be – there were no tourists.  We're not a tourist trap, we're local flavor.  Our vibe is really chill – we want you to feel at home – with great quality drinks, yummy pizza and amazing music that won't break the bank.  Mi casa, su casa.
The one drink you make really well…
This is a tough question!  I like to say we make everything really well – but a popular favorite with our guests is our cardamom + grapefruit + gin + tonic.  It's a simple drink but unusual.
How has Covid affected you?
I'm used to big changes in life but I don't think anyone was prepared for what unfolded.   The first half of the year was the hardest but now we have a new normal, don't we?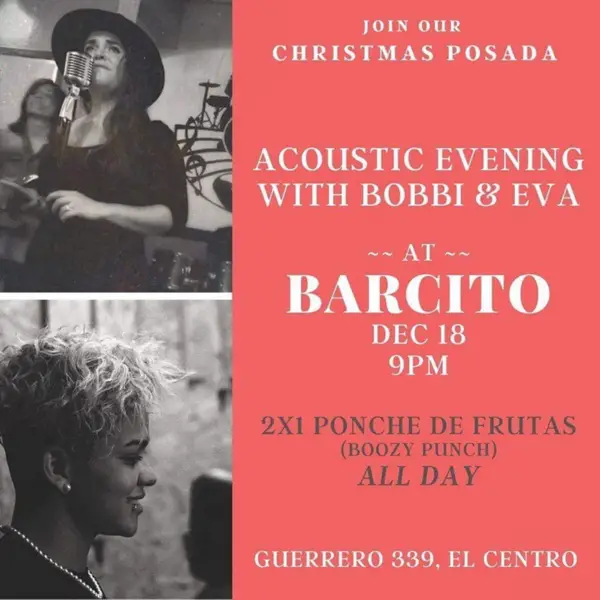 Barcito Location & Info
Visit Barcito at Guerrero 339 (not far from the former Revolution Bar) any night but especially this Friday to enjoy the acoustic sounds of Bobbi & Eva.  Dogs welcome!
For more information on Barcito, be sure to follow them on Facebook and Instagram.