Welcome to our 'Be Our Guest (Writer)' series – a compilation of short stories of how others came to adopt Puerto Vallarta as their home or place they often visit. The town has some addictive qualities that keep people coming back – the people, the beaches, the restaurants and bars, the art scene, the music scene, the theaters, the tours, the hundreds of friendly smiles that greet us here each and every time.
We all thought we had found something special in this place, that we had discovered a perfect paradise. We were on to something.
But then we learned there were hundreds, no thousands, of us that felt the same way. This series lets us experience what it is like for other people who love the same city you love. From their point of view.
Each story is unique and yet we find ourselves identifying with our writer on so many levels – the feeling of being here and what it feels like when we're away, the 'secret' little places we discover, how we come to accept things here that our past lives wouldn't allow, the science of what happens to our stress levels when we spend time here- it's all wrapped up in a neat, 300+ word document.
So why aren't we hearing about YOUR story? Find out more about how to submit your article here.  Enjoy these articles from others as we share them one experience at a time.
Without further delay, here's Evelyn:
There is No Place I Would Rather Be Than Right Here With You All in Puerto Vallarta
Hola! My name is Evelyn. I am originally from Montreal, Quebec, Canada.
My love affair with Puerto Vallarta began over 23 years ago. The first time I stepped foot on the tarmac from the plane's steps once we landed here, and as I walked towards the bus that took me to the terminal, my heart was beating frantically, as my eyeballs became bigger than saucers admiring the spectacular vista of the mountains. As I made my way through customs, retrieved my luggage, and found the exit, that's when it happened . . . I fell in LOVE. I fell in love over and over again, first with the warmth of the sun shining through the plane and bus windows, with the smiles of the airport staff, the excitement and hollering from the various cabbies, timeshare sellers, tour operators, and vendors. By the time I made it to my resort, I was buzzing with exhilaration! I could not wait to put my toes in the sand!
As the Canadian winters are tough, dark, and far too long, I have been fortunate to travel and explore many other destinations. But this town does it all for me. Here, I am at peace. I feel safe. It is where I belong!
In Canada, for over 30 years I worked an office job in toxic environments. Over the past four years, I experienced challenging personal experiences. My heart is heavier these days but things have become crystal clear that my recent struggles have served as stepping blocks to pave the way for me to come back here again and again, and this time, my friends, hopefully for good! I am overjoyed and so excited to be here in Puerto Vallarta, surrounded by the charm and culture of this beautiful town and the many, many lovely people who make it what it is. I am working hard to launch my fitness/wellness business within the next few weeks and there is no place I would rather be than right here with you all in Puerto Vallarta.
I thank my lucky stars to have met genuine, wonderful people here in Puerto Vallarta. People who continue to encourage me. People who continue to help me find my way around, and most heartwarming of all, these lovely folks who I now consider my friends appear to want me here as much as I want to be here! It doesn't get better than that.
Thank you all, and thank you, Puerto Vallarta, for putting a smile on my face – and in my heart – every single sunrise and every single sunset.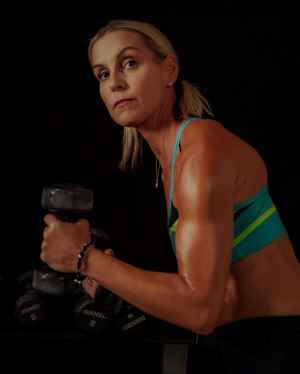 Evelyn W.
Long time traveler to Puerto Vallarta.